Elder Abuse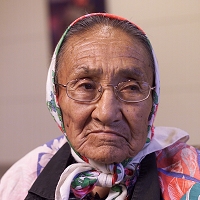 Elders are most often defined as people who are age 60 or older. Elder abuse is committed by people who are responsible for caring for an elder, or who are people that the elder trusts. Elder abuse can include both abuse and neglect. It can take many forms, including physical, sexual, emotional, or financial abuse. Elder abuse can also happen when an elder is abandoned or when an elder's basic needs are not met because of neglect.
IHS addresses public health problems like elder abuse by:
Providing direct health care and behavioral health services for patients;
Developing, implementing, and monitoring health policy; and
Training providers in the Indian health system to respond to elder abuse.
Reporting Elder Abuse
Some people are required by law to report elder abuse Exit Disclaimer: You Are Leaving www.ihs.gov . Each state and tribal governments have their own laws about who is required to report elder abuse.