RPMS In Action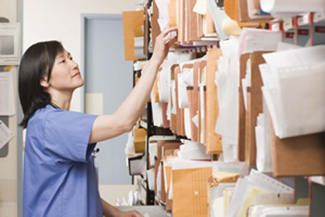 Hardware: Adaptive Scalability
The RPMS suite runs on mid-range to personal computer hardware platforms. Typical configurations from two RS 6000 computers for large facilities to one Intel-based Windows NT computer for small facilities.
Software Applications: Limitless Flexibility
RPMS applications operate individually and as an integrated suite. Using the HL7 protocol, RPMS applications can be interfaced with a variety of commercial off-the-shelf (COTS) software products.
Networking: Boundless Connectivity
RPMS information can be exchanged over a local area network (LAN) within a single facility, a wide area network (WAN) with other facilities, and the Internet with other providers and medical researchers.