The Indian Health Service continues to work closely with our tribal partners to coordinate a comprehensive public health response to COVID-19. Read the latest info.
Albuquerque Indian Dental Clinic
Phase 2 Reopening
In response to COVID-19 requirements, we are seeing emergency patients and a limited number of scheduled appointments for routine and orthodontic dental care. If you have any questions, please call our front desk at 505-922-4200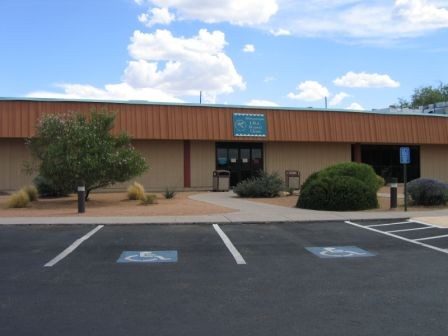 Caring for Native Smiles
Location
9169 Coors NW
Albuquerque
New Mexico, 87120
(on the SIPI campus)
Phone: 505-346-2306
Mailing Address
PO Box 67830, Albuquerque, NM 87193
Hours of Operation
Routine and Preventive Care
7:30 am-5:30 pm Monday, Wednesday, Thursday
7:30 am-4:30 pm Friday
9:30 am-5:30 pm Tuesday
Closed Saturday, Sunday and Federal Holidays
Emergency Care
1 pm-3:15 pm, Monday-Friday
Emergency patients are limited each day and seen on a first come, first serve basis each afternoon. You may come in as early as 7:30 am to sign up as an emergency walk-in to secure a spot for the afternoon. Walk-in patients will be seen in order or by severity and wait times will vary. Walk-in patients who have signed up will need to arrive between 1 pm and 3:15 pm to be seen that day.
After Hours Emergency Care
Go to your local Emergency Room or Urgent Care Center (you may be responsible for payment)