Catch-Up to Get Ahead: Vaccines for Infants, Children, and Teens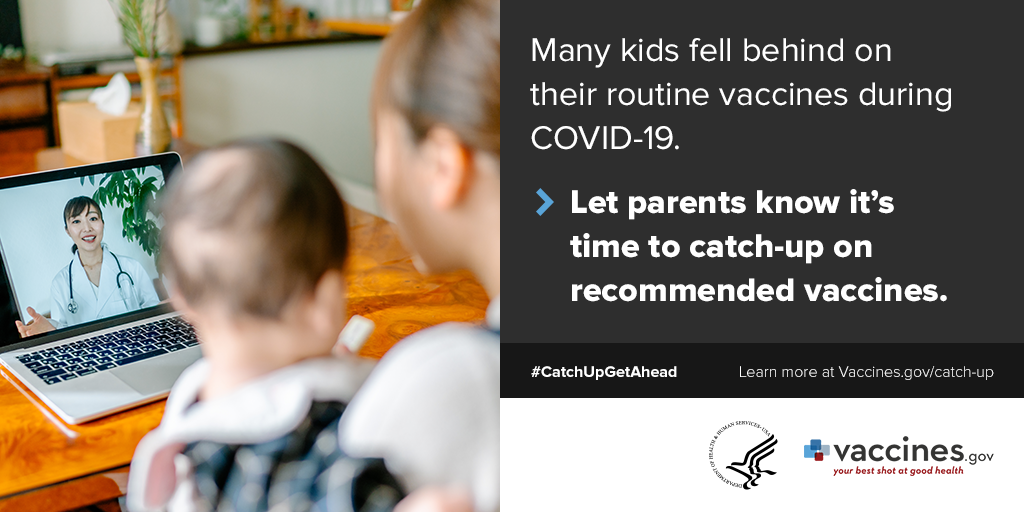 Vaccines help protect infants, children, and teens from serious diseases. Getting childhood vaccines means your child can develop immunity, or protection, against diseases before they come into contact with them. Getting your child vaccinated also protects others. Because of community immunity, vaccines help keep your child's younger siblings, older family members, and friends from getting sick too.
The COVID-19 pandemic has caused healthcare providers to change how they operate to continue to provide essential services to patients. Ensuring immunization services are maintained or reinitiated is essential for protecting individuals and communities from vaccine-preventable diseases and outbreaks, and reducing the burden of respiratory illness during the upcoming influenza season.
If your child has missed a vaccine appointment due to COVID-19, now is the time to get them caught up. Well-child visits are not only safe during COVID-19, they're more important than ever.
Experts don't recommend spreading out or delaying vaccines, and following the recommended schedule protects infants and children by providing immunity early in life. If your child misses vaccines or gets them late, they'll be at risk for serious diseases that are preventable. Talk to your health care provider today to make sure your child gets all of their recommended vaccines.
LINKS:
Catch-Up to Get Ahead Toolkit Exit Disclaimer: You Are Leaving www.ihs.gov
Vaccines.gov: Vaccines for Infants, Children, and Teens Exit Disclaimer: You Are Leaving www.ihs.gov
Immunization and Vaccine-Preventable Diseases: Resources for Patients
CDC: Vaccination Guidance During a Pandemic Exit Disclaimer: You Are Leaving www.ihs.gov