Dollars and Sense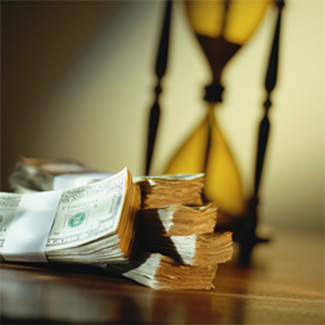 RPMS software is public domain, making it the most cost-effective choice in software applications. Also, because information captured during patient visits is shared across applications and platforms, duplicate data collection to support billing and other financial functions is virtually eliminated.
Tuesday
10:15 am
A clerk in Accounts Receivable is asked to compare this year's total billings with those of last year. A quick look at the total number of patients reveals that on average, providers are seeing two more patients per day than last year. She reviews the report with the administrator and a physician. Together they conclude that patient data from PCC Health Summary, the availability of Laboratory and Radiology reports via computer terminal, and the elimination of duplicate data recording by providers is saving about a minute per patient. That's thirty minutes a day which allows providers to see an average of two more patients per day.
30 minutes = 2 patients

2 patients = $300

$300 x 200 days = $60,000 per year per provider

Figures based on average estimated Medicare/Medicaid reimbursement rate of $150 per visit.
10:55 am
A clerk is using Third-Party Billing to generate outgoing payment requests to Medicare, Medicaid, and several private insurance companies. Because information about patient visits and procedures transfers automatically from PCC, Laboratory, and Radiology, it is easier to generate third-party bills. Also, fewer billable visits and procedures are missed and overall collections are higher.
11:05 am
A patient seen in today's Rheumatology Clinic is also complaining about a red, painful eye. The physician suspects iritis and uses Referred Care Information to enter a request for the patient to see an ophthalmologist today. The scheduling clerk arranges the referral to the on-call ophthalmologist and directs the patient to the Purchased/Referred Care (PRC) office. The CHS clerk verifies that the patient is eligible for CHS, then accesses information-entered moments ago by the physician and scheduling clerk-that transferred automatically to Contract Health Management. He immediately prints a referral letter for the patient to take to the ophthalmologist later today.