The Indian Health Service continues to work closely with our tribal partners to coordinate a comprehensive public health response to COVID-19. Read the latest info.
Area RPMS Training Locations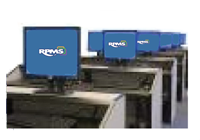 The links below connect to area providers of training in the RPMS packages.
To view schedule and access course information, select the provider below:
Area Training Coordinators [DOC – 13KB]
NOTE: Resource and Patient Management System (RPMS) training events are open only to individuals affiliated with Indian Health Service, Tribal, or Urban Indian health program facilities in the United States.