About the OUIHP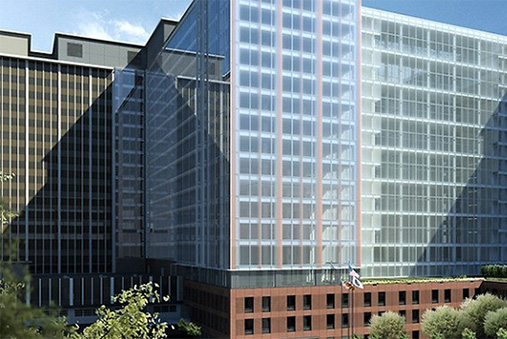 How and When OUIHP Was Created
In the late 1960s, urban Indian community leaders increased advocacy at the local, State, and Federal levels for culturally appropriate outreach and health programs.
Programs developed at that time were in many cases staffed by volunteers, offering outreach and referral-type services, and maintaining programs in storefront settings with limited budgets and primary care services.
In 1966, Congress appropriated funds through the IHS, for a pilot urban Indian health clinic.
In 1973, Congress appropriated funds to IHS to study the unmet urban Indian health needs in Minneapolis. The findings of this study documented cultural, economic, and access barriers to health care for urban Indians in several Bureau of Indian Affairs relocation cities.
In 1976, Congress passed the Indian Health Care Improvement Act (IHCIA), establishing the urban Indian health programs and the OUIHP under Title V.
Mission and Goals of OUIHP
The OUIHP carries out this mission in support of the broader IHS mission "to raise the physical, mental, social, and spiritual health of American Indians and Alaska Natives (AI/ANs) to the highest level."
How OUIHP Supports the Urban Indian Population and Urban Indian Organizations (UIOs)
UIOs funded and contracted by IHS seek guidance and receive oversight from the OUIHP to provide health care, referral, and outreach, as authorized by the Indian Health Care Improvement Act (IHCIA).
Historical Indian Health Legislation that Impact Urban Indian Health Care
The Snyder Act of 1921
The Snyder Act was the first federal law that authorized Congress to appropriate funds to address AI/AN health on a reoccurring basis. In 1954, Congress transferred the responsibility for health care from BIA to the U.S. Public Health Service. In 1973, funding for a study of unmet urban AI/AN health needs in Minneapolis documented barriers to healthcare. Initially, this led to congressional appropriations under the Snyder Act to support emerging urban AI/AN clinics in several BIA relocation cities. Learn more about the Snyder Act.

[PDF - 37 KB]
Indian Healthcare Improvement Act of 1976 & Amendments
The awareness of poor health status of all AI/AN people continued to grow, and in 1976, Congress passed the Indian Health Care Improvement Act (IHCIA). The purpose of the IHCIA is to improve the health and well-being of all AI/ANs. Under Title V of the IHCIA, the development of health programs for AI/ANs residing in urban areas was authorized. Since passage of this landmark legislation, amendments to Title V have authorized Urban Indian Organizations to expand their public health programs and services. On March 23, 2010, President Barack Obama permanently reauthorized the IHCIA as part of the Patient Protection and Affordable Care Act. Learn more about the IHCIA.