Cancer Prevention
American Indian and Alaska Native (AI/AN) people have much higher rates of getting several types of cancer.
While some cancers may have contributing factors such as genetics or age that make an individual more at risk for developing a certain type of cancer, there are often preventive measures that can be taken to help reduce the risk.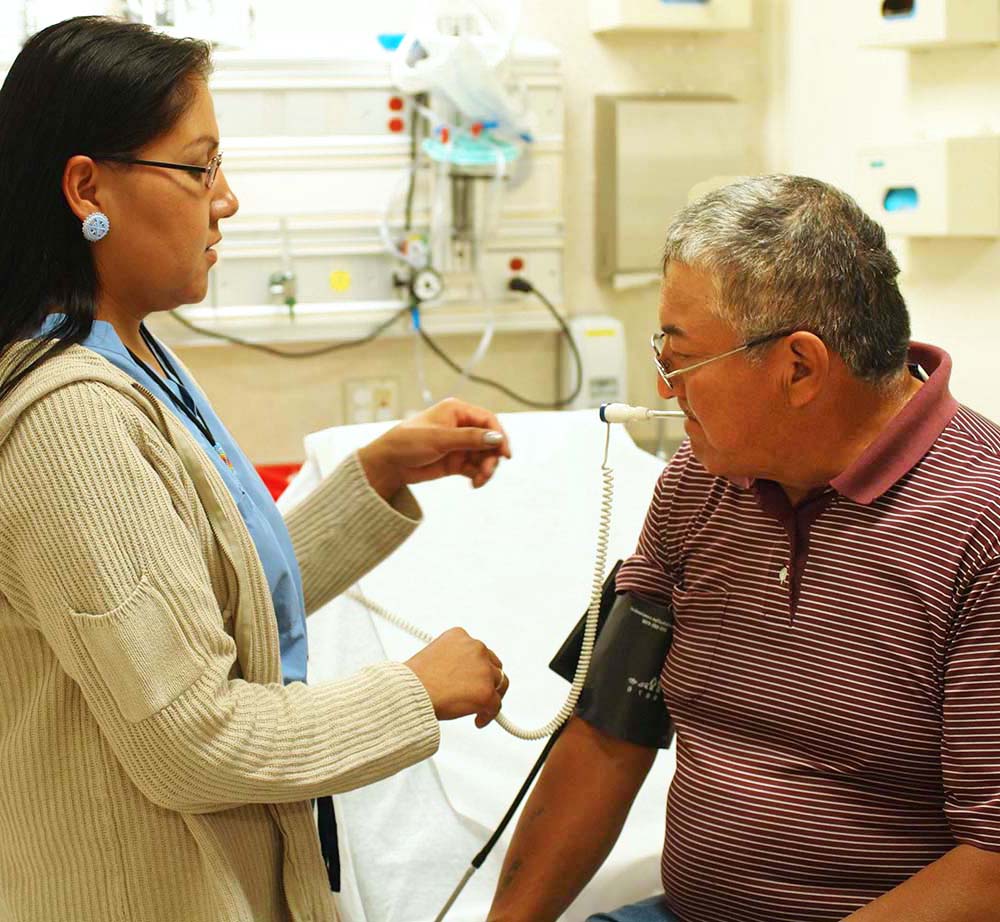 What You can do to Reduce Your Risk
Do not use commercial tobacco
Avoid exposure to secondhand smoke
Limit alcohol use
Eat a healthy diet that includes whole grains, fruits, vegetables, and fiber
Maintain a healthy weight
Engage in daily physical activity
Get early preventive cancer screenings
Use sunscreen to protect skin
Get a vaccine to help lower certain cancer risks
What Are We Doing?
Rates of New Cancers by Type in the American Indian and Alaska Native Population
Cancers among AI/AN Males
Type
Rate
Prostate
52.0
Lung
41.0
Colorectal
31.3
Kidney and Renal Pelvis
41.0
Urinary Bladder
14.8
Liver
14.5
Non-Hodgkin's Lymphoma
10.4
Note: Rates per 100,000 men
Source: United States Cancer Statistics (USCS) Exit Disclaimer: You Are Leaving www.ihs.gov
Cancers among AI/AN Females
Type
Rate
Breast
69.2
Lung
37.7
Colorectal
26.9
Uterine Corpus
17.1
Kidney and Renal Pelvis
12.1
Thyroid
11.0
Non-Hodgkin's Lymphoma
9.3
Note: Rates per 100,000 women
Source: United States Cancer Statistics (USCS) Exit Disclaimer: You Are Leaving www.ihs.gov
Resources for Providers