Success Stories
Monthly HP/DP highlights
We are featuring prevention highlights and accomplishments from the field, meant to inspire action to make positive changes to support wellness.
Suicide Prevention Training: Assisting a Tribal Chemical Dependency Program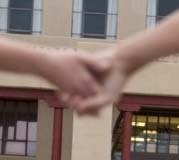 Introduction-Project History: American Indian and Alaska Native (AI/AN) populations have the highest suicide rates in the United States. Access to care, economic barriers, and social stigma towards mental health diagnosis and treatment are just a few of the myriad of obstacles facing AI/AN populations when it comes to addressing mental health disparities in Indian Country. The Billings Area Office (BAO) Indian Health Service' HPDP program is committed to assisting our tribal communities with preventing suicide. The goal of one of the tribal substance recovery programs we serve was to make suicide prevention training a priority for their staff and administration; this led our BAO HPDP Coordinator to schedule a Mental Health First Aid (MHFA) training for the facility, which met two goals in assisting the recovery facility, to bring the training directly to the tribal community and to supply training materials for their staff
Project Description: The Billings Area Office of Health Care Programs (OHCP), which includes Behavioral Health, uses a team approach when assisting tribal and urban facilities with their health care needs. The OHCP Behavioral Specialist/Licensed Addiction Counselor and the HPDP Coordinator visited this particular recovery program to meet in person and get an initial assessment of needs. Once specific needs became clear, OHCP administration advised on the plan and procured MHFA materials. Since the MHFA program requires two trainers for the 8-hour training, HPDP collaborated with the state's extension office, which supplied MHFA trainers as co-instructors for the trainings. After the training was successfully completed, the facility was able to discuss next steps for their suicide prevention goals and objectives.
Training Attendee Feedback
"I feel more confident after this training to be able to assist someone in crisis."
"Thank you for training us today, I enjoyed the activities that were planned into the training."
"I love my community and want to be able to help those who are struggling."
Summary: The Billings Area Office helped provide suicide prevention training for tribal and urban health care programs, and shared suicide prevention education and skills with front-line health care providers to bring recovery and safety to their community members, contributing to the to overall health of their communities.
Contact
Paula M. Carter, PhD
Health Promotion/Disease Prevention
Office of Health Care Programs
Billings Area Indian Health Service
2900 4th Ave. North
Billings, MT 59101
---
Sharing Digital Community Success Stories
Browse through and listen to digital success of individuals and communities taking action to improve health. The stories are meant to demonstrate key steps to creating changes and we hope they inspire similar action in other communities.