Safe Native American Passengers (SNAP)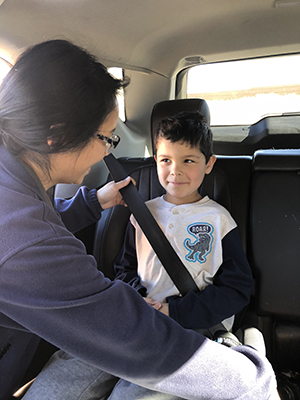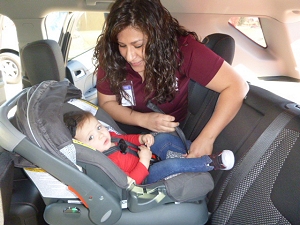 What is SNAP?
Culturally appropriate one day course introducing child passenger safety (CPS).
Target audience: anyone who works with families and children in tribal communities
Learning objectives
Understand basic elements of correct installation of child restraints
Recognize and correct obvious misuse of child restraints
Educate parents/caregivers
Volunteer at a car seat or check-up event
Course Content
Chapter 1: Introduction
Chapter 2: What Happens in a Crash?
Chapter 3: Locking in a Car Seat
Chapter 4: Child Restraint Basics
Chapter 5: Rear-Facing Car Seats
Chapter 6: Forward-Facing Car Seats
Seat Selection Skills Test
Misuse Identification Skills Test
SNAP DOES
Provide preparatory training for those who are considering taking the certification course
Serve as an introductory course for CPS
Provide a basic overview of the proper use and installation of car seats while addressing several issues that are unique to Native American communities
SNAP DOES NOT
Provide CPS technician certification
Supplant or serve as a substitute for the National Standardized CPS technician course
Allow participants to serve as a technical expert - i.e. inspect seats
Prepare one to teach SNAP or CPS
Since SNAP was first released in 2003, it has been taught in several tribal communities across the country and has reached thousands of safety advocates. Several SNAP participants have gone on to become certified CPS Technicians and are an important resource for families and children in their communities.
The 2015 version of SNAP contains several updates and includes the latest CPS best practices, as well as the addition of several exercises designed to give participants more hands-on experience. Beginning in 2016, students who complete SNAP will be eligible for 0.6 continuing education units (CEUs).
---
How do I Teach SNAP?
To teach a SNAP course, you must be currently certified as a CPS Technician or Instructor through Safe Kids Worldwide. If you would like to coordinate a SNAP course, contact Jeff Dickson at the Indian Health Service Environmental Health Support Center (EHSC) 505-256-6808. The EHSC will need the following information to set up a SNAP course:
Course date
Course location (city, state)
Proof of CPS technician/instructor certification for all SNAP teachers
A short bio for all SNAP teachers
Once all information is submitted to EHSC, you will receive SNAP course materials:
Website link for student registration
Student roster and sign-in sheet
SNAP teacher evaluation form
SNAP PowerPoint presentations with notes for SNAP teachers
SNAP Teaching Guide: Assists SNAP teachers in preparing for the course and includes equipment and material checklists and instructions for setting up hands-on exercises and skills tests
SNAP Student Handbook: Provided to students, includes all PowerPoint slides with notes, hands-on exercise worksheets, pre/post-test, and student evaluation
If you would like to teach SNAP but are not yet certified as a CPS technician, visit the Safe Kids CPS website Exit Disclaimer: You Are Leaving www.ihs.gov for more information on becoming a CPS technician.
For more information about SNAP contact your Injury Prevention Specialist or Molly Madson at 301-945-3189.