The Indian Health Service continues to work closely with our tribal partners to coordinate a comprehensive public health response to COVID-19. Read the latest info.
Physical Rehabilitation Services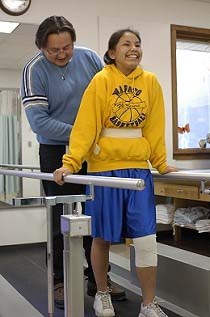 The purpose of Physical Rehabilitation Services (PRS) is to evaluate, interpret and treat patients experiencing physical as well as cognitive functional access needs. Working in partnership with Tribes, Tribal organizations, and Urban Indian health organizations, PRS coordinates national efforts to share knowledge and build capacity through the development and implementation of evidence-based, practice-based and culturally-based activities in Indian Country.