HHS OCTO Indian Health Service Health Information Technology Modernization Initiative (IHS HIT MOD)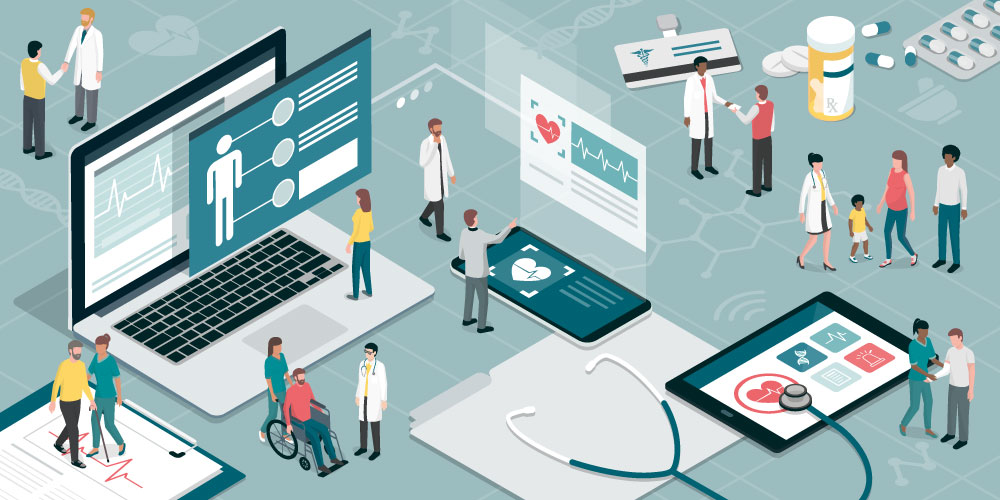 ---
The Department of Health and Human Services Office of the Chief Technology Officer is committed to deploying new methods in discovering operational solutions to provide alternatives for achieving modernization of Health Information Technologies. With this commitment, the team has sights on creating new value through innovative methods to several agencies within HHS, including Indian Health Service. HHS Office of CTO is working in a collaborative environment with IHS and the Office of the National Coordinator to achieve this goal.
The rural care delivery, uniqueness, and diverse needs of the American Indian and Alaska Native (AI/AN) community must be taken into account when assessing health IT needs. The IHS HIT Modernization effort will focus on evaluating the current state of HIT across IHS domains with an approach that includes Human Centered Design (HCD) during the synthesis process.
Human Centered Design
The project team is dedicated to the Human Centered Design approach of analysis of the system. The HHS Office of the CTO is a champion for human centered design and user research to inform solutions at the Department. This project will enable HHS to test and validate solutions that will best serve IHS stakeholders, ensuring that we are meeting the needs of the community that IHS serves.
This project is a collaborative effort of federal employees and public health professionals. Experts come from many disciplines and backgrounds, united by a desire to support IHS to continue its mission of raising American Indian and Alaska Native health to the highest level. This initiative will analyze alternatives that include commercial products, advancing current models to next generation technology, or a hybrid approach.
Project Guiding Principles
Respect - Honor and respect tribal communities and stakeholders
Be People-Centered - Leverage Human-Centered Design to determine what's most important to people
Be Data-Driven - Analyze data collected in the field and other federal, tribal and urban Indian organization resources to inform decision making
Be Impactful - Incorporation of rigorous and repeatable processes for evidence-based decision-making
This project intends to provide unbiased insight into Health IT solutions. This project is anticipated to be the first step of a multi-faceted approach to HIT modernization at IHS. This first phase will evaluate the current state of HIT in the I/T/U system and identify alternatives to aid HHS, IHS, and tribal leaders in their future HIT decisions. Meetings and site visits at facilities will focus on identifying clinical, process, and technical gaps for improving healthcare.
Required fields are marked with an asterisk.