INDIAN HEALTH SERVICE
PRESS RELEASE
04/09/2013
FOR IMMEDIATE RELEASE
Contact: 301-443-3593, newsroom@ihs.gov
IHS Signs Pact for Sanitation Development in Tribal Communities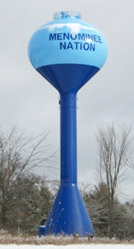 The Indian Health Service and several other federal agencies plan to improve interagency coordination in providing safe drinking water and basic sanitation to tribal communities. The IHS, which is in the U.S. Department of Health and Human Services, signed a memorandum of understanding with the Environmental Protection Agency, the Department of Housing and Urban Development, the Department of the Interior, and the Department of Agriculture.
In 2007, these agencies and tribal representatives assembled an infrastructure task force to improve access to safe drinking water and basic sanitation in Indian Country. The memorandum of understanding formalizes federal cooperation toward the task force's goal of reducing the number of tribal homes lacking access to safe drinking water and basic sanitation by 50 percent by 2015.
The agreement will help to coordinate available funding, programs, and expertise for access to basic sanitation as federal officials work with tribal officials to develop successful sanitation programs in Indian Country.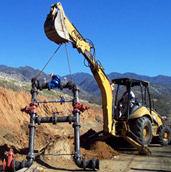 Since 2007, substantial progress has been made to improve access; for instance, the number of American Indian and Alaska Native homes lacking safe drinking water has been reduced from 12 percent in 2007 to 7.5 percent in 2013.
The IHS provides essential sanitation facilities, including water supply and sewage disposal systems, to American Indian and Alaska Native homes and communities. Safe sanitation facilities improve public health in many ways, including by lowering the incidences of gastrointestinal disease and infant mortality.
The IHS works in partnership with tribal communities to provide a comprehensive health service system for approximately 2.1 million American Indian and Alaska Natives who are members of 566 federally recognized tribes.