The Indian Health Service continues to work closely with our tribal partners to coordinate a comprehensive public health response to COVID-19. Read the latest info.
Maternal and Child Health and Wellness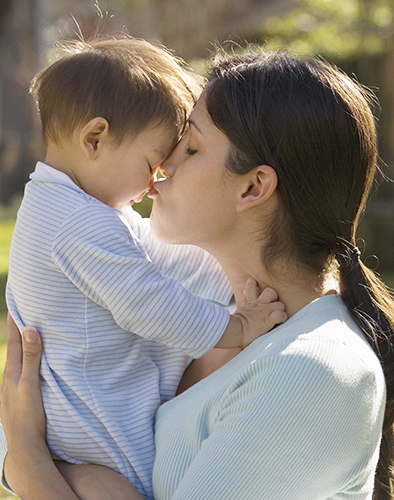 Helping Babies and Supporting Moms
American Indian/Alaska Native communities have long recognized the importance of community, family, and planning for the next Seven Generations. The role of elders as cultural leaders and children as the future is well understood. Tribes understand the importance of making a positive impact on the health of communities by contributing to the well-being of mothers, babies, fathers, children, and families.
The IHS has partnered with tribes, the Office of Women's Health, the American Academy of Pediatrics (AAP), the Committee on Native American Child Health (CONACH), and the American College of Obstetricians and Gynecologists (ACOG) to develop two guidelines focused on providing standards of care surrounding screening, diagnosing, and treatment of pregnant mothers and infants affected by prenatal opioid exposure.
A comprehensive approach to care for pregnant and parenting women, infants, and children starts with prenatal care and extends well into childhood. These resources will help providers improve maternal participation in early prenatal care and promote active participation in recovery strategies to improve overall outcomes for infants born with Neonatal Opioid Withdrawal Syndrome (NOWS).
AAP NOWS and ACOG Best Practice Recommendations
Resources