The Indian Health Service continues to work closely with our tribal partners to coordinate a comprehensive public health response to COVID-19. Read the latest info.
Opioid Use Disorder and Pain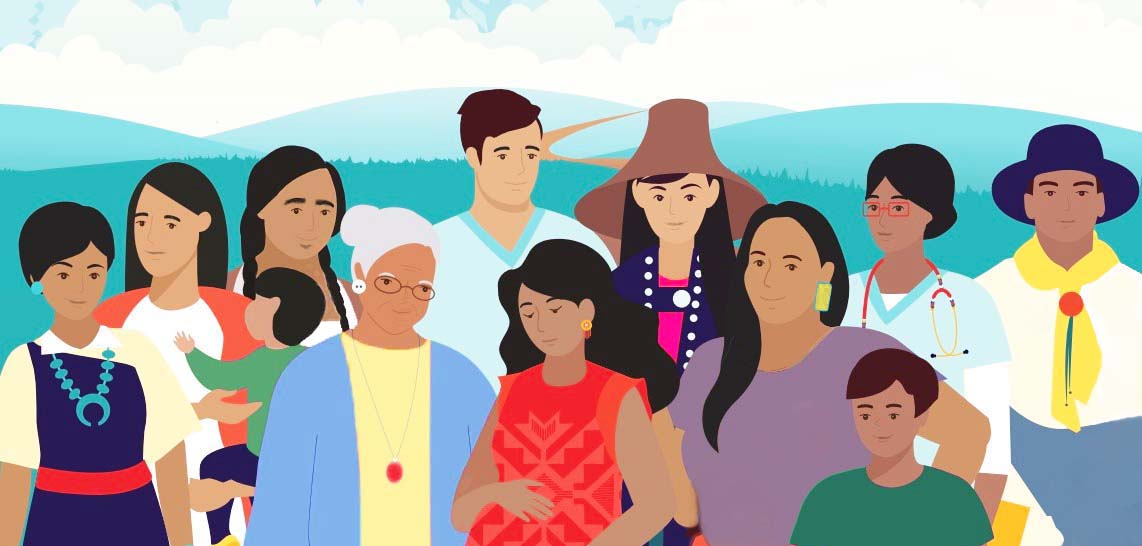 Supporting HOPE for Patients Affected by Heroin, Opioids and Chronic Pain
The Indian Health Service (IHS) supports safe and effective therapies to help patients and providers best manage pain and opioid use disorder. The IHS Opioid Strategy aims to improve perceptions and beliefs associated with substance use by promoting an appropriate, sensitive, and sympathetic message among health systems and the communities we serve. We are working to eliminate stigma and encourage positive patient outcomes through appropriate and effective pain management, reducing overdose deaths from heroin and prescription opioid misuse, and improving access to culturally appropriate treatment. The IHS actively coordinates, collaborates, and participates in listening sessions, formal consultations, and community roundtables to ensure HOPE Committee work is relevant to tribal communities.
COVID-19 RESOURCES
Visit our COVID-19 and Opioids page for more information, and links to tools and resources focused on COVID-19 and Substance Use Disorder.
For general information, see IHS's COVID-19 Resources page for resources and tools, including ones designed for tribal use, on this ongoing health issue.
Improving Support for Clinicians Managing Alcohol and Substance Use
The Substance Use Warmline (1-855-300-3595) offers on-demand Clinician-To-Clinician support for IHS providers managing patients with alcohol and substance use disorders, increasingly likely due to the prevalence of such disorders.
Calls are welcome from all health care providers in IHS federal, tribal, and urban facilities.
Calls are answered by trained clinical support specialists with diverse experience and substantial training in substance use disorder interventions.
The Substance Use Warmline aims to be a highly accessible, free, and confidential resource for clinicians to use to seek support and share knowledge and information about evidence-based clinical interventions.
The overall purpose of the Warmline is to maximize clinical services offered to patients, families, and communities facing substance use disorders.
---
The White House Office of National Drug Control Policy has released the President's 2020 National Drug Control Strategy [PDF - 663 KB] Exit Disclaimer: You Are Leaving www.ihs.gov and the accompanying National Treatment Plan, [PDF - 332 KB] Exit Disclaimer: You Are Leaving www.ihs.gov an evidence-based framework to increase Americans' access to high-quality SUD treatment and support those in long-term recovery.
---
Centers for Medicare & Medicaid Services (CMS) Hospital Strategies for Pain Management and Reducing Opioid Use Toolkit [PDF - 149 KB] Exit Disclaimer: You Are Leaving www.ihs.gov
What Is Chronic Pain?
Chronic pain is defined as persistent pain, which can be either continuous or recurrent and of sufficient duration and intensity to adversely affect a patient's well-being, level of function, and quality of life. Chronic pain is persistent, typically 3 months or more, and exists beyond an expected time for healing. The cause of pain may not be removable or otherwise treated. It may occur despite generally accepted medical treatment. The IHS Indian Health Manual, Chapter 30 Update: Chronic Non-Cancer Pain Management is available for additional guidance.
What Are Opioids?
Opioids are illicit drugs, such as heroin, as well as some prescription medications used to treat pain. Examples of prescription opioids include: morphine, codeine, methadone, oxycodone, hydrocodone, fentanyl, hydromorphone, and buprenorphine. Opioids work by binding to specific receptors in the brain, spinal cord, and gastrointestinal tract. In doing so, they minimize the body's "reward centers" in the brain which can also trigger other systems of the body, such as those responsible for regulating mood, breathing, and blood pressure.
A variety of effects can occur after a person takes opioids, ranging from pleasure to nausea, vomiting, severe allergic reactions (anaphylaxis), and overdose, in which breathing and heartbeat slow or even stop.
Throughout the site, we refer to opioids, which are natural or synthetic derivatives of opium that act on the central nervous system to relieve pain. The term "opioid" is used to distinguish pain medications from illegal narcotics used to induce euphoria.
What is Dependence?
Dependence refers to the normal adaptive state that results in withdrawal symptoms if a medication is abruptly stopped or decreased.
What is Opioid Use Disorder?
The DSM-5 defines opioid use disorder as a problematic pattern of opioid use leading to clinically significant impairment or distress, as manifested by at least two out of 11 criteria within a 12-month period.
Opioid Use Disorder DSM V Diagnostic CriteriaExit Disclaimer: You Are Leaving www.ihs.gov [PDF - 101 KB]
NOTICE
Appropriately prescribing opioid medications and managing chronic pain are critically important within the Indian Health Service. In February 2018, the IHS released the revised agency policy on Chronic Pain Management.
The information available on this site is intended for licensed health care professionals and adult patients. However, this site is not a substitute for clinical judgment and does not offer medical advice. Patients should consult their physicians or, in serious cases, contact emergency services. Health care professionals should confirm information available on this site with other sources.
Use of this site is at the user's risk, and information is provided on an "as is" basis. There is no warranty or guarantee for the information provided on this site.