The Indian Health Service continues to work closely with our tribal partners to coordinate a comprehensive public health response to COVID-19. Read the latest info.
Naloxone Training Toolkit
Naloxone Community Distribution Models
Be a naloxone champion in your community: download and customize the following presentations, created to provide partners with resources for promoting naloxone awareness and training based on the educational needs of various local audiences.
National Clinical and Community-Based Services Conference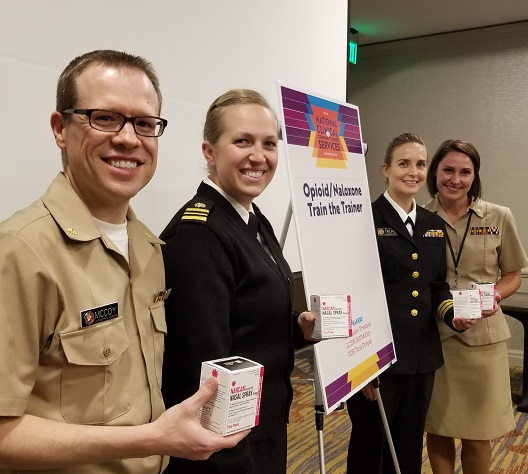 The 2019 National Clinical and Community-Based Services Conference focused on providing training for outstanding IHS, tribal, and urban staff, as well as partner stakeholders to address health disparities within tribal communities. The overall learning objectives included:
Using the train the trainer model to enhance attendee's skill sets to implement within clinical and community-based programs.
Advancing attendees' knowledge of their roles in community and clinical health, and how they contribute to today's Indian health system in delivering quality comprehensive clinical, preventive, and community-based programs.
Engaging and speaking with subject matter experts to address health priorities and issues in coordination of clinical and community-based services.
Transforming new knowledge and skills into action by drafting a collaborative Strategic Action Plan (SAP) to support and promote community wellness, policy development, and systems change.
Indian Health Service Response to the Opioid Crisis [PDF - 1.06 MB]