The Indian Health Service continues to work closely with our tribal partners to coordinate a comprehensive public health response to COVID-19. Read the latest info.
Healthcare Facilities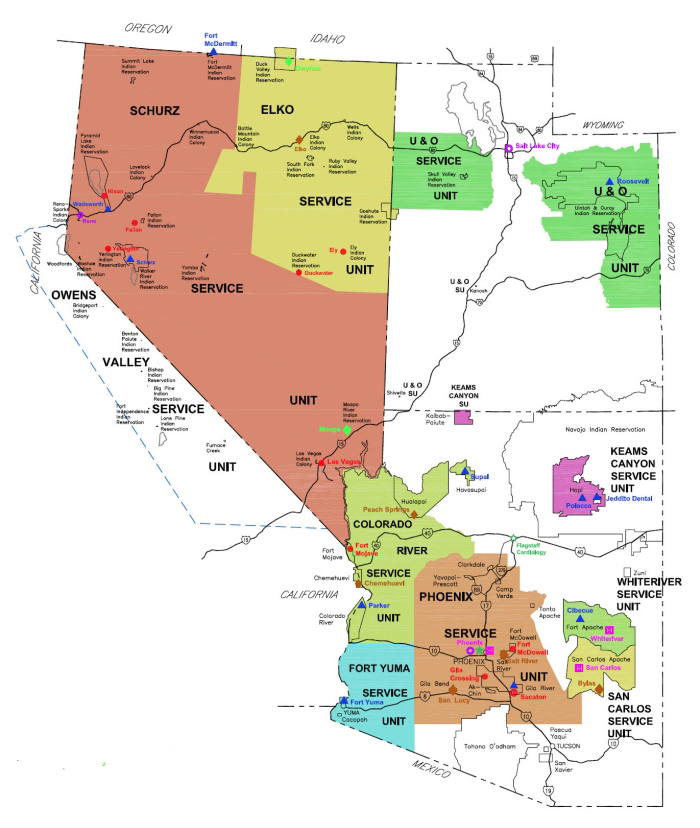 Phoenix Area
The Phoenix Area is comprised of eleven regional areas referred to as service units.
Service units are located across central Arizona, northern Nevada and Northwestern Utah. The facilities range from small ambulatory care clinics to full service hospitals. Most of the facilities are located on Indian reservations.
(*) Denotes Tribal Program