The Indian Health Service continues to work closely with our tribal partners to coordinate a comprehensive public health response to COVID-19. Read the latest info.
COVID-19 Testing

Beginning Friday, February 18, COVID-19 testing will be resume scheduling through the PIMC Call Center at 602-263-1695. Please arrive for your appointment at the parking lot between Pediatric/Women's Clinic and PIMC Warehouse (see map below). Test results should be available within 48 to 72 hours.
Testing Hours and Results
Hours
7:30AM to 4:00PM Monday through Friday

Getting Your Results
As soon as test results are available, you will receive a call from our Public Health Nursing team.
Testing Site Map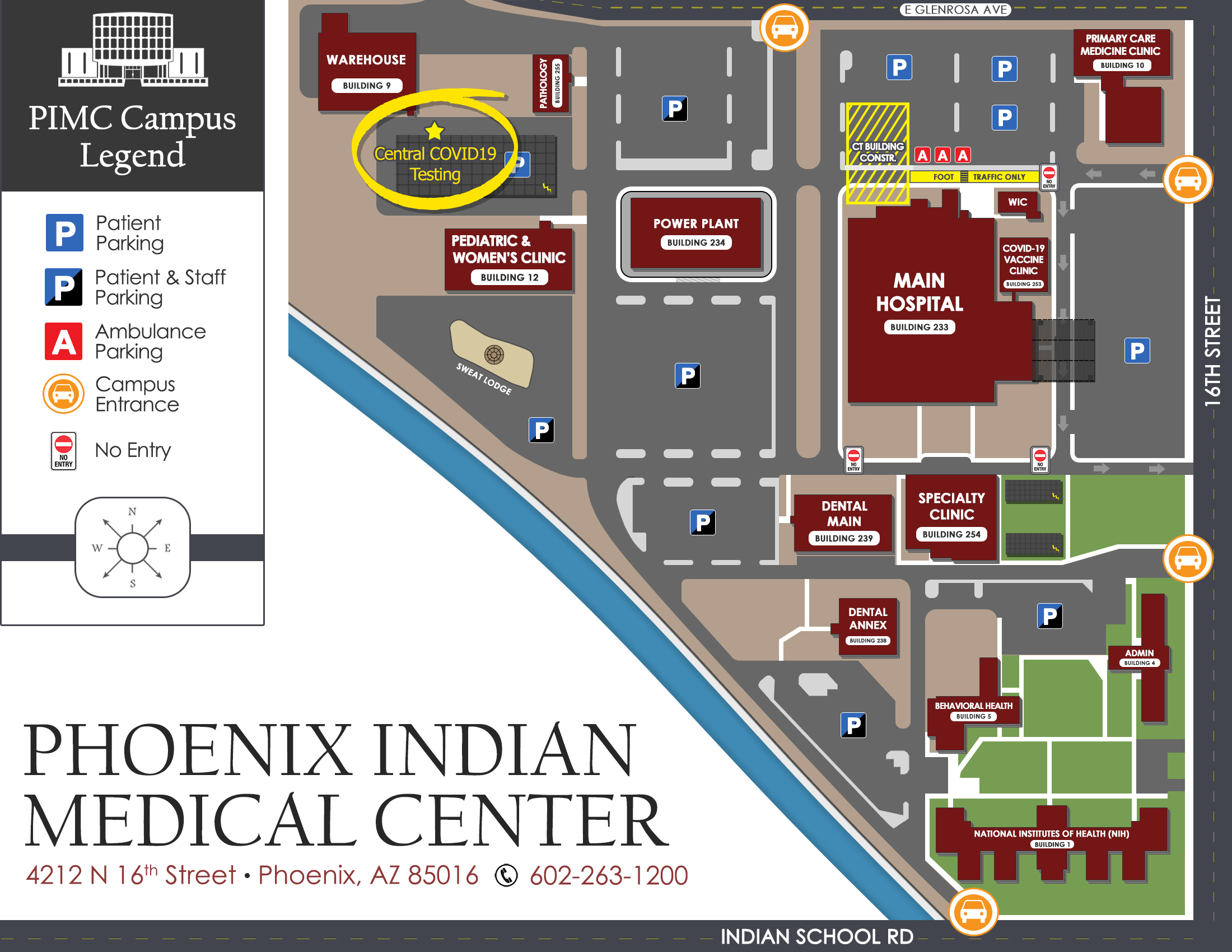 Testing Site Map