PIMC Dental Clinic

We encourage all patients to be proactive in regards to their oral health! Try to maintain proper routine care (exams and cleanings) in order to prevent dental emergencies.
Hours
Monday - Friday
7:30AM to 4:00PM
Contact Information
Phone: 602-263-1592
Fax: 602-263-1630
Address & Location
4212 North 16th Street
Phoenix AZ, 85016
Your appointment(s) may take place in either the Dental Main (Building 239) or the Dental Annex (Building 238) building. The appointment notification you get in the mail will note where to go. Dental Main is easily identified by the wooden accessibility ramp on the west side of the building. Dental Annex is across the road to the south and can be easily identified by its front sliding doors.
Unsure of where you should check-in for your appointment? Feel free to call ahead and ask!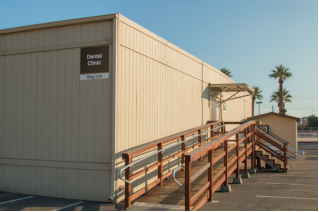 Dental Main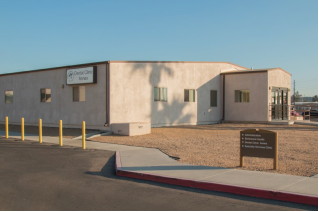 Dental Annex
What to Bring
Please bring the following documents with you:
State ID or Driver's License
Birth Certificate*
Social Security Card*
Health Insurance(s), such as Medicare, AHCCCS or private insurance card
Proof of legal guardianship for children under 18 years of age who are in your care
Proof of legal guardianship for adults placed in a group home facility
*Must be the original document
If you are experiencing oral pain or infection, please walk-in to our Dental Main building to receive emergency dental services. Our Clinic opens at 7:30AM, Monday - Friday. The first 25 patients to sign in will be seen that day. If slots have filled up for the day, you may be asked to return the following day to receive care. We apologize for any inconvenience. We try to provide as much care as possible for our emergency patients, however, there are certain services that cannot be provided through the dental emergency clinic. These include procedures such as large fillings or complicated wisdom tooth extractions.