The Indian Health Service continues to work closely with our tribal partners to coordinate a comprehensive public health response to COVID-19. Read the latest info.
Visitor Policy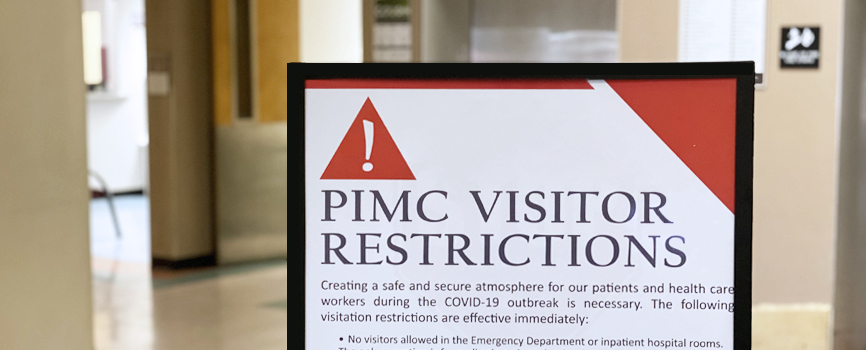 Protecting you means we need to limit the number of visitors to the campus while the threat of COVID-19 transmission is high.
No visitors will be allowed at Phoenix Indian Medical Center, including outpatient, inpatient and surgical services, with the exception Essential Visitors as defined below.
Essential visitors are limited to one.
Essential visitors must have a negative COVID-19 screening.
Essential visitors must wear a face mask/ face covering.
Essential visitors must wear a visitor badge.
Essential visitors will not be permitted to accompany patients who are isolated for suspected or confirmed COVID-19, except under some limited circumstances. Procedures for exceptions to this policy are outlined below.
Essential Visitors: Caregivers with or without health care training who provide care for pediatric patients, dependent adults, or visitation in support of compassionate care. Limit to one essential visitor per patient.
If you have questions about visitor restrictions, please call us at 602-263-1200 and speak with an operator.