Student Opportunities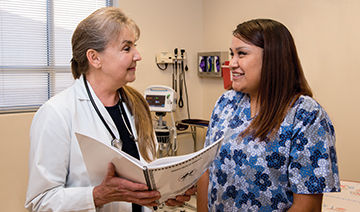 Medical Student Clerkships
To learn more about our Medical Student Clerkships, contact one of our Medical Student Clerkship Recruiters. Visit Medical Student Rotations to search for a clinical rotation in the Navajo area.
Medical Student and Residency Elective Opportunities
The Indian Health Programs have many incredible medical school and residency electives available all over the country. The majority of these primary care electives are on or near American Indian and Alaska Native reservations. You will learn rural health care, provide these services to multiple American Indian or Alaska Native Tribes and gain a deeper understanding of these unique populations.
Physicians in Indian Health Programs provide mentoring and work side by side with students and residents in modern hospitals, health centers and clinics. These opportunities offer firsthand experience and provide excellent clinical, cultural and travel opportunities during which you will get to know the Indian Health Program.
The majority of students and residents who took advantage of these opportunities have said that these rotations were among their most satisfying experiences during their time in medical school or residency. These experiences inspired many of those students and residents to pursue careers in Indian Health Programs. We think it can do the same for you!