The Indian Health Service is working closely with our tribal partners to coordinate a comprehensive public health response to both COVID-19 and mpox.
Conference and Meeting Live Streaming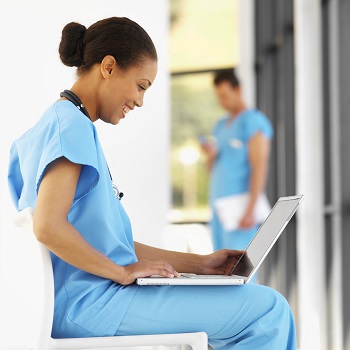 The TBHCE tele-education team connects healthcare providers and American Indian/Alaska Native communities by live streaming conference events or other professional meetings. Live streaming maximizes attendance for those unable to attend the event in person.
CE credits are not available for live streaming or conference/meeting recordings.
Archived Streamed Events
TBHCE offers access to past events and recorded presentations for viewing:
2019 National Combined Councils
View the NCC PowerPoint Slides.Exit Disclaimer: You Are Leaving www.ihs.gov No passcode needed, enter as Guest to view.
Due to 508 accessibility requirements, some PowerPoint presentations are still being made compliant and will be added shortly.
Seminar Recording

Presenters

Pre-Conference: Infection Prevention, Infection Transmission and Infection Control

Michael Bell, MD, Deputy Director, Division of Healthcare Quality Promotion Centers for Disease Control
Welcoming, Introductions, and IHS Strategic Plan FY 2019-2023 Implementation

Vanessa Vicenti, MLS, Co-Chair, IHS National Laboratory Professionals Council
Jonathan Merrell, RN, BSN, MBA, Deputy Director for Quality Healthcare
RADM Francis Frazier, MSN/FNP, MPH, Director, Office of Public Health Support
Addressing the Opioid Crisis in Indian Country

CAPT Stephen Rudd, MD, FAAFP, Physician Lead, Division of Patient Safety and Clinical Risk Management, Office of Quality

Improving Patient Care (IPC) Program Updates

Benjamin Feliciano, BSN, MHSA/MBA
Organizational Culture

Jonathan Merrell, RN, BSN, MBA, Deputy Director for Quality Healthcare
Accreditation 2020 Key Challenges

Lisa Majewski, PhD, RN, MSN
Direct Services Tribes Advisory Committee Update

Roselyn Tso, Director, Office of Direct Services and Contracting Tribes
Jordan Joaquin, President, Quechan Tribe
Direct Services Tribes Advisory Committee Update Part 2

Roselyn Tso, Director, Office of Direct Services and Contracting Tribes
Jordan Joaquin, President, Quechan Tribe
Ending the HIV Epidemic

RADM Michael Toedt, MD, FAAFP, Chief Medical Officer, Indian Health Service
Rick Haverkate, MPH, National HIV/HCV Program Coordinator, Indian Health Service
IHS HIT Modernization: Improving Health Outcomes through Data and IT

Maia Laing, MBA
Mitch Thornbrugh, MBA
Suicide Prevention in Indian Country-Behavioral Health Panel Discussion

CAPT Andrew Hunt, MSW, LICSW, Acting Deputy Director, IHS Division of Behavioral Health
Elise Leonard, MD, Mental Health/FASD Consultant, Phoenix Area
Jennifer Nanez, MSW, LMSW, Acting Behavioral Health Consultant, Albuquerque Area
Barbara Roland, MBS, LPC-S, Director of Behavioral Health, Oklahoma City Area
Responding to Child Sexual Abuse Within the Indian Health Service

Erica Gourneau, BSN, RN, SANE-A
Welcoming and Agency Updates

RADM Michael D. Weahkee, MBA, MHSA, Principal Deputy Director, Indian Health Service
Vanessa Vicenti, MLS, Co-Chair, IHS National Laboratory Professionals Council
Karla Mankoff, MT(AMT), IHS National Laboratory Professionals Council
IHS Strategic Plan Presentation

RADM Francis Frazier, MSN/FNP, MPH
RADM Travis Watts, PharmD, BCPS
Ty Reidhead, MD, MPH
CAPT Laura Herbison, RN, BSN
Debby Bends
National Accountability Dashboard Current and Future Direction

Susy Postal, DNP, RN-BC
Julie Sadovich, PhD, RN
2018 National Combined Councils
Seminar Recording

Presenters

Opening Prayer

Direct Service Tribes Advisory Committee Tribal Leader
Address from the Chair, National Council on Behavioral Health

Phil Rector, PhD, Forensic Psychologist, Wind River Service Unit

Welcome from IHS Leadership

RADM Michael Toedt, M.D.
Chief Medical Officer, IHS

Rapid Learning Sessions
Tackling the Opioid Crisis

CAPT Miles Rudd, MD, FAAFP
Chief Medical Officer/Deputy Director, Portland Area IHS
CAPT Cynthia Gunderson, PharmD, Chief Pharmacist, Red Lake Indian Hospital
Hepatitis C Elimination

Rick Haverkate, MPH National HIV/AIDS Program Director, IHS
Modernizing the Health IT Infrastructure

CDR Andrea Scott Deputy Chief Information Officer and Deputy Director, Office of Information Technology, IHS
Telling the IHS Story: Communicating your Message to the Public

Jen Buschick, Director Public Affairs Staff, IHS
Quality Improvement and Accreditation Resources

Jonathan Merrell, RN, BSN, MBA Acting Deputy Director for Quality Health Care, IHS
Julie Sadovich, PhD, RN, CPHQ Director of Quality Management, IHS
Employee Engagement: You Spoke, We Listened

Duane Phillips, Acting Division Director, Workforce Relations and Policy, Office of Human Resources, IHS
Community Health Aide Program Expansion

Christopher Halliday, DDS, MPH, RADM (ret.), Deputy Director, Division of Oral Health, IHS
Minette Galindo, MPA Public Health Advisor (Native Youth and Behavioral Health Aide Program Lead), Division of Behavioral Health, IHS
Relationship Based Care Panel

Phoenix Indian Medical Center Staff
Cross Sector Collaboration Panel

Moderated by Jen Buschick, Director, Public Affairs Staff, IHS Headquarters
Enhancing the Awareness of the Direct Service Tribes Advisory Committee (DSTAC)

Direct Service Tribes Advisory Committee Tribal Leader
IHS Strategic Plan Presentation

Office of Public Health Support, IHS
Suicide Prevention Presentation

Barbara Roland, Acting Behavioral Health Consultant, Oklahoma City Area IHS
IHS Strategic Plan Review

Office of Public Health Support, IHS
Official Passing of the Torch to the 2019 NCC Meeting

National Council of Laboratory Professionals are 2019's NCC Planning Host Council
7th International Meeting on Indigenous Child Health