San Xavier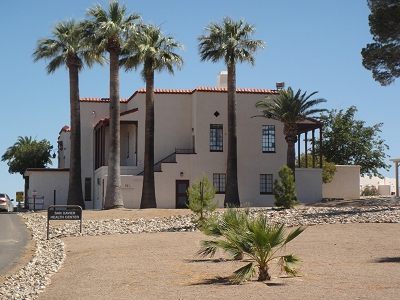 The San Xavier Health Center (SXHC) is located in the San Xavier District of the Tohono O'odham reservation, off of Interstate 19, exit 92 (San Xavier Road). The San Xavier compound comprise of the SXHC and Tucson Area IHS administrative and environmental health and engineering offices. The Health Center is 10 miles south of downtown Tucson where it provides outpatient primary care to Tohono O'odham members and other eligible American Indians.
STATS (Estimates)
Outpatient Care Visits - 67,000
User Pop - 8,000
Employees - 70
Clinical Services Available
Cardiology
Colposcopy
Dental
Diabetes Vision Screening (Telemedicine)
Laboratory
Mammography
Minor Skin Procedures
Nephrology
Nutrition Counseling
Ophthalmology
Optometry
Pediatric Development Clinic
Pediatrics (includes Teens)
Pharmacy
Physical Therapy
Podiatry

Perinatology & Prenatal Ultrasounds
Primary Care Services (Prevention, Chronic Conditions, Prenatal, Well Child Care, Women's Health)
Prosthetics Clinic
Radiology (x-ray)
Rheumatology
Shoe Clinic
Social Work
Tuberculosis Clinic
Same Day Appointments
Other Services Offered
Prenatal Classes
Car Seat Distribution
Group Lifestyle Balance Classes (Healthy Eating and Exercise)
Patient Care Services
Phone: 520-547-8140
Hours of Operation
Outpatient Clinic Hours are M, T, Th, F 8am-5pm & W 1pm-5pm
Mailing Address
7900 South J Stock Road
Tucson, Arizona 85746
Phone: 520-547-8140
History of San Xavier Compound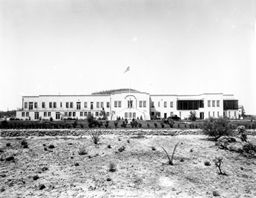 In the early 1930s, the permanent buildings on the SX compound were constructed as components of a tuberculosis hospital. The compound as it is currently referred to, is located on 25 acres. The two-story SX Sanatorium was built in 1931 with 21 beds. The surrounding buildings served as nurses' and physician quarters, head doctor's home and other supplementary building (fire station, green house, etc). In 1947, when the Sells Hospital burned down, SX Sanatorium became a general hospital until the new hospital was completed in the early 1960s. However, by 1955 the Public Health Service (PHS) took charge of the delivery of health services and SX began operating under the PHS.
The permanent buildings have been modified by in-house maintenance workers and outside contractors but much of the exterior of the buildings remains the same. Throughout the years, SX campus has changed along with changing healthcare needs and new technology and additional modular units have supplemented space needs of the Tucson Area and SXHC.
In 2002, the acquisition of a modular building from the Davis Monthan Air Force base was negotiated for a new dental facility. The dental facility dedication was held on February 2, 2006, this new state-of-the-art 7,888 square-foot facility has 13 dental chairs and replaced a 40 year modular building. In addition, two modulars were replaced for additional office space and conference meeting rooms. Most recently, a new Finance and Acquisition modular office was completed in 2012.