White Earth Service Unit

White Earth Health Center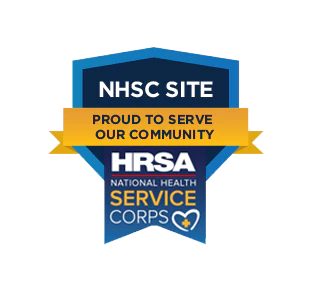 Address
White Earth Health Center, 40520 County Highway 34, Ogema, MN 56569-9612, Phone: 218-983-4300
Naytahwaush Health Center, 2471 310th Avenue, Mahnomen, MN 56557, Phone: 218-935-2238
Pine Point Health Center, 47520 Mashkiki Street, Ponsford, MN 56575, Phone: 218-573-2162
Purchase Referred Care (PRC), 40520 County Highway 34, Ogema, MN 56569, Phone 218-983-6248
Health Information Management (Medical Records) – Phone 218-983-6304 Fax 218-983-6307
Release of information IHS-810 form
If you are calling from MN, you can reach us toll-free: 800-477-0125
Hours of Operation
closed on all Federal holidays
White Earth Health Center: Monday through Friday: 8:00am – 4:30pm
Naytahwaush Health Center: Monday through Friday 8:00am – 4:30pm
Pine Point Health Center: Tuesdays and Thursdays 8:00am – 4:30pm
| Service | White Earth | Naytahwaush | Pine Point |
| --- | --- | --- | --- |
| Dental Services | • | • | • |
| General Medicine/Family Practice (Wellness Exams, Preventative Health, Acute Care, Chronic Disease Management) | • | • | • |
| Geriatrics | • | | |
| Hearing Assessment/Audiology | • | | |
| Immunizations | • | • | • |
| Internal Medicine | • | | |
| Lab Services | • | • | • |
| Nutrition Counseling | • | • | • |
| Optometry Services | • | | |
| Pediatrics | • | | |
| Pharmacy Services | • | • | • |
| Physical/Occupational Therapy | • | | |
| Podiatry | • | | |
| Prenatal Care | • | • | • |
| Radiology (X-ray) including Mammograms, Ultrasound, and CT/ MRI | • | | |
| Specialty Services (OB/GYN, Orthopedics) | • | • | |
| Well Child Exams | • | • | • |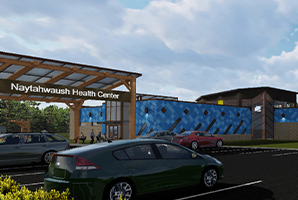 Naytahwaush Health Center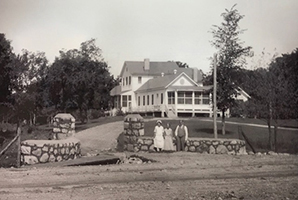 Original White Earth Hospital 1895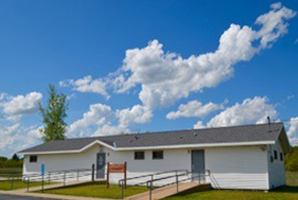 Pine Point Health Center
Working with you to inspire Healthy Generations of Anishinaabeg…
The White Earth Indian Health Service (IHS) continues to improve its healthcare delivery model. By adopting a "Patient Centered Medical Home" or "Patient Centered Dental Home" approach, quality comprehensive care is provided by Care Teams. Care Teams are led by a provider or dentist, with the patient and their family being the focus and an integral part of the Team. Experience has shown that this approach improves both patient and staff satisfaction, as well as improves health outcomes.
A Patient Centered Medical or Dental Home is:
Relationship-based: by establishing a relationship between you and the Care Team, we will work together to set your individual health care goals and help you meet them.
Accessible: getting the right care and advice at the right time in person, by telephone, or electronic messaging.
Comprehensive: to promote health and prevent disease, we wish to care for you when you are well and when you are sick or injured.
Continuous: we offer to care for you from birth to end of life, utilizing referrals and coordination with other medical specialists and community support as needed.
High Quality: to care for you, we will use health care resources wisely to achieve positive experiences for you and your family.
White Earth Medical and Dental Home Care Teams
White Earth Health Center
Bear (Mukwa): Primary Care
Wolf (Ma'iingan): Primary Care
Little Sprout (Oshkigin): Pediatrics
Eagle (Migizi): Specialty Clinics
Buffalo (Mashkode Biizhikii) Telemedicine
White Earth Dental Team
Naytahwaush Health Center
Warrior (Mashkiki Ogichidaa): Primary Care
Naytahwaush Dental Team
Pine Point Health Center
Wolf (Ma'iingan): Primary Care
Pine Point Dental Team
Our Care Teams are focused on getting to know you and earning your trust. To connect with one of our Care Teams, please let us know which Team you would like to be partnered with at your next visit.
We strive to exceed your expectations for a pleasant experience when seeking care at the White Earth IHS and welcome your feedback for continued ways to improve.
Please let us know which one of our Medical Home Care Teams you would like to be partnered with at your next visit.
We are health care accredited by three national organizations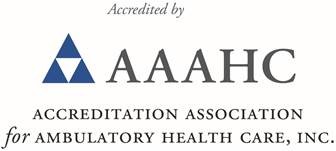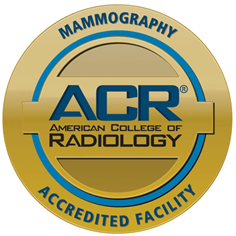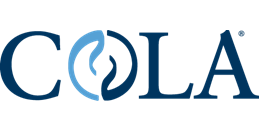 ---
Interested in working for the Indian Health Service in White Earth, Minnesota?
Current job openings are posted at USA Jobs Exit Disclaimer: You Are Leaving www.ihs.gov