Training
SOAR Training on Human Trafficking and its Impact in Native communities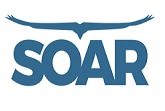 SOAR Health Training Exit Disclaimer: You Are Leaving www.ihs.gov is a series of training modules on how to identify and respond to human trafficking. The SOAR for Native Communities online module Exit Disclaimer: You Are Leaving www.ihs.gov is tailored for professionals serving indigenous populations and can be completed anytime, anywhere. Soar training enables participants to:
Stop – Describe the scope of human trafficking in the United States
Observe – Recognize the verbal and non-verbal indicators of human trafficking
Ask – Identify and interact with individuals who have experienced trafficking using a victim-centered and trauma-informed approach
Respond – Respond effectively to potential human trafficking in your community by identifying needs and available resources to provide critical support and assistance
Tribal Forensic Healthcare Training Project
The Indian Health Service (IHS) has funded the International Association of Forensic Nurses (IAFN) to develop, deliver, evaluate in-person and provide web-based training related to the identification, collection, and preservation of medical forensic evidence obtained during treatment of victims of sexual and domestic violence.
The Tribal Forensic Healthcare Training project provides training for:
Sexual Assault Examiner
Pediatric Sexual Abuse Examiner
Sexual Assault Clinical Skills
Pediatric Sexual Abuse Clinical Skills
Domestic Violence Examiner
Domestic Violence Awareness
Through the International Association of Forensic Nurses, IHS hosts a webinar series that focuses on a variety of forensic healthcare topics related to Child Maltreatment, Intimate Partner Violence, and Sexual Assault/Abuse. The training allows medical professionals to acquire and maintain the knowledge, skills, and competent clinical forensic practice to improve the response to domestic and sexual violence in hospitals, health clinics, and health stations within IHS.
Training Resources: