Provider Resources
Sexual Assault Nurse Examiner (SANE) Certification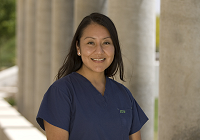 Sexual Assault Nurse Examiner (SANE) certification identifies forensic nurses who have achieved the highest standards in their specialty. All requirements set forth by the International Association of Forensic Nurses must be met before applying for certification. Although certification is not required to practice in Indian Health Service (IHS) facilities, the IHS encourages registered nurses to seek SANE certification. There is no SANE-equivalent certification for physicians or physician assistants.
All health care providers should follow the training requirements outlined in the Indian Health Manual (IHM) Chapter 29, Sexual Assault Policy. Please contact Forensic Healthcare staff if you have questions about training requirements or SANE certification.
IHS Forensic Healthcare LISTSERV
The Forensic Healthcare LISTSERV is operated by the IHS Division of Behavioral Health. The list shares IHS response efforts, policy updates, training and funding announcements, and provides technical assistance for sexual and domestic violence. To join, add your name and email on the IHS Forensic Healthcare LISTSERV signup page.
Forensic Health Resources
Forensic Healthcare Online

– Created and run by a forensic nurse examiner with more than 20 years in the field, the site is a gateway to professional services, peer-reviewed literature, and free and low-cost education.
Intimate Partner Violence Resources
Sexual Assault Resources