The Indian Health Service continues to work closely with our tribal partners to coordinate a comprehensive public health response to COVID-19. Read the latest info.
National Pharmacy Council (NPC)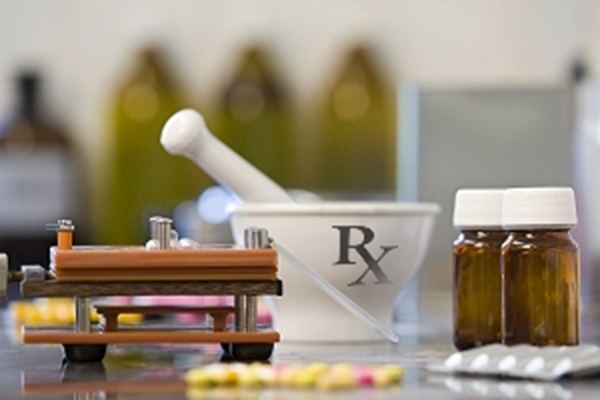 The Mission of the Indian Health Service is to provide health care services and consultation that raise the level of health among the Indian People to the highest possible level. The National Pharmacy Council (NPC) is hereby promulgated in order to develop and maintain a pharmacy service that would meet this goal by facilitating teamwork within the Indian Health Service pharmacy program. The NPC provides advice and consultation to the Chief Pharmacist of the Indian Health Service, Tribal and Urban programs on issues and problems related to the business of developing a pharmacy program that will help meet the mission of the Indian Health Service. Committee members and chair-persons are chosen to represent a broad cross section of management and professional expertise as resources to the Indian Health Service as a system. As the NPC is expected to work with all issues related to the practice of pharmacy within the Indian Health Service, the committee will conduct strategic planning sessions to formulate the scope and depth of issues to be addressed and will carry these issues to completion as a work product.
NPC SUBCOMMITTEE / COORDINATOR / CONSULTANT
COMMUNICATION SECTION
The purpose of the Communications committee is to facilitate and enhance communication both amongst NPC members as well as communication between NPC and other groups, councils, and IHS pharmacists. The subcommittee currently manages a listserv and intranet website. We are continually looking for ways to improve and augment the lines of communication.
INVENTORY MANAGEMENT COMMITTEE
The mission of the Inventory Management Committee (IMC) is to review and provide recommendations when necessary, for IHS' current inventory management practice. The IMC reviews and updates IHS's current inventory management practices to ensure compliance with all applicable Office of Inspector General (OIG), US Government Accountability Office (GAO), and Drug Enforcement Agency (DEA) regulations within the Indian Health Care System. The IMC has developed an "IHS Inventory Management Best Practices" document, a "Frequently Asked Questions" document, a series of webinars reviewing management of both controlled and non-controlled medications, and developed a list of 10 enhanced surveillance medications each year that will serve as a means of assessing inventory control measures. The committee's current projects include developing a policy and procedure template for inventory management and implementation of the VA Drug Accountability Package.
NATIONAL CMOP (CONSOLIDATED MAIL OUTPATIENT PROGRAM) COORDINATOR
The CMOP committee encourages Federal and Tribal pharmacies to embrace the use of an off-site, centralized prescription fill concept by endorsing the utilization of the Veterans Administration's Consolidated Mail Outpatient Pharmacy Service (VA CMOP). Using the VA CMOP expands patient access to pharmaceutical care, improves medication adherence, increases patient satisfaction with pharmacy services, and allows for the growth and development of direct patient care activities through the expansion of clinical pharmacy activities. The subcommittee supports the continued deployment of CMOP at all IHS and tribal sites, the associated training of pharmacy personnel, and the use of quality improvement measures to evaluate the impact CMOP is having on IHS pharmacy practice and the care of our patients.
NATIONAL CLINICAL PHARMACIST SPECIALIST (NCPS) CREDENTIALING COORDINATOR
IHS pharmacists are widely known for their innovative practice of pharmacy and expanded clinical roles, including provision of primary care services and disease state management. With this advanced level of clinical care provided through local practice agreements, it is important to establish best practices, promote uniformity among certification, document outcomes, and explore appropriate reimbursement for services. National Clinical Pharmacy Specialist (NCPS) certification is intended to uniformly recognize an advanced scope of practice aimed at managing one or more disease states and/or optimizing specific drug therapy after completing local policy approval and credentialing requirements. The committee evaluates and certifies each program's collaborative practice agreements (CPAs) for best practices as well as application requirements for pharmacists to be certified as providers within these services. NCPS certification is strongly recommended to serve as a base standard for local credentialing of pharmacists for this advanced scope of clinical care in disease state management within the I/T/U health systems.
NATIONAL PHARMACY & THERAPEUTICS COMMITTEE (NPTC)
The IHS National Pharmacy and Therapeutics Committee (NPTC) was developed in 2004 to create a national formulary in response to the substantial increases in the cost of pharmaceuticals nationally. The NPTC seeks to improve quality of care and access to care through formulary management. The committee is comprised of a physician chairperson and a pharmacist vice-chair and practicing physicians and pharmacists from IHS and Tribally operated Indian Health System facilities. The committee includes one member from each of the IHS Areas and from various sized facilities to ensure representative diversity. The NPTC seeks to ensure parity, portability, quality safety, and convenience of the pharmacy benefit while providing it at a reasonable cost. Learn more by visiting the NPTC Website.
NATIONAL RESIDENCY COORDINATOR
The purpose of coordination is to act as liaison between the National Pharmacy Council (NPC) and the IHS Pharmacy Residency Programs across the country, to provide information sharing and assistance with meeting the needs of the residency program system however possible. The Lead Coordinator will educate the NPC on residency issues that affect our programs, upcoming events, and identify support that is needed by the programs.
OIT PHARMACY CONSULTANT
Consultant oversees and manages the IHS wide pharmacy software development projects and support. Consultant provides advice and consultation on pharmacy-related matters to federal leads for various IHS software applications. Serve as liaison between IHS pharmacy software end-users and software programming staff.
PHARMACEUTICAL PRIME VENDOR (PPV) COORDINATOR
The function of the Pharmaceutical Prime Vendor Coordinator is to address any issues associated with the Pharmaceutical Prime Vendor Program that potentially impact the Agency and participating Tribal Facilities, to review the utilization and continuation of the pharmaceutical prime vendor program and to assist with the implementation and monitoring of formulary management protocols and programs approved by the Pharmacy and Therapeutics Committee. Establish, develop, and maintain effective working relationships with clinics, facilities, pharmacies, and other health organizations. Implement strategies to maximize cost avoidance for the Agency. For more information about PPV, please visit the National Supply Service Center website.
PHARMACY PROFESSIONAL SPECIALTY GROUP (RX PSG) COMMITTEE
The Pharmacy Professional Specialty Group (PSG) works to improve the health status of the American Indian and Alaska Native (AI/AN) people by identifying, defining, prioritizing and advocating for the information resource management and technology needs of pharmacists in Indian Health Service (IHS), Tribal, and Urban (I/T/U) facilities. The purpose of the Indian Health Service Pharmacy PSG is to establish a central system to coordinate issues dealing with pharmacy computer software. This will include outpatient program, inpatient program, national drug file, allergy tracking, automation, and related programs.
PHARMACY QUALITY METRICS COMMITTEE
The Pharmacy Quality Metrics committee is tasked with evaluating, developing, and maintaining clinical quality measures related to medication management and the practice of pharmacy. The committee is also involved in updating and designing quality measure reporting tools and works cooperatively with other workgroups including the Pharmacy Workload Data Reporting System (PWDRS), the Clinical Reporting System (CRS), and the Pharmacy Quality Alliance (PQA). The goal of the Pharmacy Quality Metrics committee is to provide the NPC with objective information related to quality metrics, measure outcomes, and proposed changes to facilitate decision making for the future direction of medication and pharmacy based quality measures.
RECRUITMENT AND RETENTION COORDINATOR
Coordinator is responsible for the oversight of National IHS Pharmacy and Recruitment and Retention for all 13 IHS Areas. He actively recruits for the IHS at National Conferences such as APhA and ASHP. Coordinator has assisted in the application coordination for the IHS Pharmacy Residency Program and more recently in the selection of Pharmacy Student participants in the Jr. and Sr. COSTEP Programs. Coordinator serves as the administrator of online and web-based IHS Pharmacy Recruitment tools such as the Pharmacy website, Indian Health Service Pharmacists Facebook Page. Coordinator serves as a consultant and advisor as the Pharmacy Discipline Chief for the IHS Loan Repayment (LRP) and IHS Scholarship Programs (SP), providing input and recommendations to each program such as recommending and approving annual LRP site scores, LRP awardee transfers and the number of new SP awards and continuations. Coordinator also speaks and presents to pharmacy schools and students throughout the year about student, post-graduate and employment opportunities within the IHS as Commissioned Corps Officers or civilian pharmacists.