Career Paths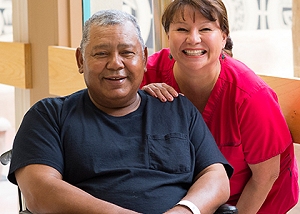 Indian Health Service Advantage
The Indian Health Service has a number of exciting and fulfilling positions where Nurses can participate in an integrated, multi-disciplinary team environment, collaborating closely with Physicians, Pharmacists, and other related health care providers.
For additional information and a listing of current job openings and contacts, please go to the Job Opportunities section of this website.
Civil Service
Nurses who choose to join us through the Federal civil service can expect a comprehensive package of compensation and benefits. There are no age or physical requirements, the Federal Civil Service is an attractive choice for experienced professionals and recent graduates alike.
Civil Service Exit Disclaimer: You Are Leaving www.ihs.gov .
United States Public Health Service Commissioned Corps
The USPHS Commission Corps is one of the seven uniformed services that work throughout the U.S Department of Health and Human Services. Nurses who choose this path become Nurse Officers in the U.S. Public Health Service (USPHS) Commissioned Corps.
Direct Tribal Hire and Urban Indian Health
Nurses who choose this career path will negotiate pay and benefits directly with the Tribe. Employment benefits may vary depending on the Tribe and the position. However, the benefits are comparable to those offered by federal personnel systems. The IHS will provide Tribal health program contact information if available.