Enterprise Architecture
The Indian Health Service (IHS) Office of Information Technology (OIT) is responsible for managing the IHS Enterprise Architecture (EA), established to improve the effectiveness of the business processes, data, resources, services, systems and technology that support IHS mission and goals.
The IHS EA is integrated with other IHS business functions to ensure that they work in together to achieve the IHS mission.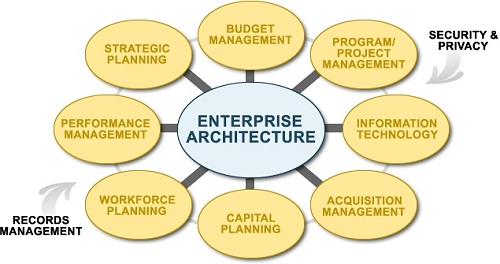 The IHS EA serves as an institutional "blueprint" to support analysis of business operations, which provide the basis for planning and managing information technology resources. The IHS EA establishes requirements for the enterprise-wide definition and documentation of the current and future environments, and supports the management of changes to the environment over time. The IHS EA influences and is influenced by IHS and HHS business plans, IT strategic initiatives, and specific implementation plans.