Other Training
Providers' Clinical Support System for Opioid Therapies (PCSS-O)
The Providers' Clinical Support System for Opioid Therapies (PCSS-O) Exit Disclaimer: You Are Leaving www.ihs.gov is a national training and mentoring project developing in response to the prescription opioid overdose epidemic.
PCSS clinical experts have developed a comprehensive core curriculum for primary care providers in treating chronic pain and addressing concerns about opioid use disorder. Participants will receive a certificate of completion following each completed module and a final certificate when all modules have been completed. Each module is a one hour activity (except the Overview module) and is designated for 1 AMA PRA Category 1 Credit™.
For a list of upcoming events, please visit the Providers Clinical Support System (PCSS) events calendar.Exit Disclaimer: You Are Leaving www.ihs.gov
IHS Clinical Rounds
IHS Clinical Rounds presented "Best Practices Pain Management and Safe Opioid Prescribing in Indian Country, for Non-prescribing Clinicians" in May, 2018. This 90-minute webinar was presented by Joanna Katzman, MD, Paul Romo, MD, and George Comerci, MD on May 10, 2018. Watch the AdobeConnect Recording Exit Disclaimer: You Are Leaving www.ihs.gov
The IHS Clinical Rounds Webinar Series: Pain Management and Opioids in Indian Country for Staff and Community Members webinar covers the basics of pain, pain management, addiction, medication assisted treatment, and harm reduction interventions. For more details, please visit the webinar information page Exit Disclaimer: You Are Leaving www.ihs.gov .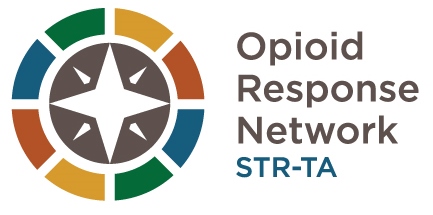 Opioid Response Network (ORN)
In response to the nation's opioid crisis, the Substance Abuse and Mental Health Services Administration (SAMHSA) awarded a two-year grant and created the Opioid Response Network (ORN) Exit Disclaimer: You Are Leaving www.ihs.gov to enhance opioid-related efforts already underway throughout the United States and territories. ORN, led by the American Academy of Addiction Psychiatry (AAAP) with a coalition of 27 national professional organizations, provides training and technical assistance via local consultants across the country. The initiative focuses on applying evidence-based practices in prevention, treatment and recovery to meet locally identified needs.
Funding for this initiative was made possible (in part) by grant no. 6H79TI080816 from SAMHSA. The views expressed in written conference materials or publications and by speakers and moderators do not necessarily reflect the official policies of the Department of Health and Human Services; nor does mention of trade names, commercial practices, or organizations imply endorsement by the U.S. Government.