Applications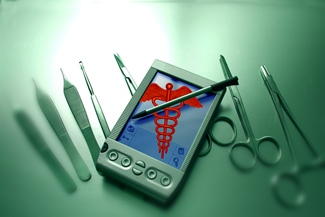 RPMS was developed and designed specifically for Indian healthcare, and is used daily in hundreds of locations. RPMS has proven to be financially beneficial as well. It is cost-effective to maintain and the use of one system throughout the many and diverse Indian Health system facilities ensures that data are shared and exchanged among healthcare providers. This eliminates a great deal of duplicate data entry and also allows IHS to compile the reports that help ensure the appropriation and funding of special programs unique to the American Indian and Alaska Native populations.
RPMS software includes over 50 integrated software applications developed and maintained by physicians, nurses, dentists, pharmacists, healthcare administrators, and software programmers. Each of the applications operates individually, or as an integrated solution to clinical, administrative and financial requirements. They are continually enhanced to meet the changing needs of the Indian Health community. RPMS applications can also be interfaced with a variety of commercial off-the-shelf software products.
RPMS software applications fall into three major categories: Clinical, Administrative, and Infrastructure. The clinical applications record and compile information that support various healthcare programs. Administrative applications enable staff to record patient registration information, schedule appointments and procedures, and to handle all related billing functions. The third major category, infrastructure applications, helps to make the entire program run smoothly.
Providing the highest quality patient care available is IHS's number one objective, and the RPMS clinical applications directly support this goal. These applications collect all patient-related information gathered during various patient meetings into one comprehensive, centralized data file. The clinical applications also support healthcare planning, delivery, management and research.
RPMS administrative applications support the business of providing healthcare. Every day, people rely on administrative staff to manage the movement of people and supplies. Administrative applications are used to collect, store, and report patient demographic information; manage schedules, admit, discharge and transfer patients; create insurance claims; and to handle manual billing, electronic billing and accounts receivables. They also facilitate electronic management of resource requests and supplies. Data captured via these applications are compiled and analyzed to improve management decisions and to assess the quality of patient care.
Infrastructure applications provide the RPMS environment with management, development, and communication tools. The VA Kernel software application ensures a seamless transaction between the underlying operating system and application code. It also provides users with the Kernel Toolkit, which supplements the Kernel software package with development and quality assessment tools, capacity management tools, and system management utilities. VA FileMan, the RPMS database management system, is the application that pulls it all together.