Direct Tribal Hire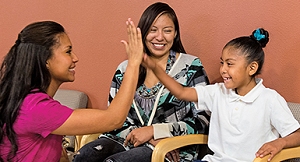 If you are an experienced clinician leaving the armed forces, a position as a United States Public Health Service (USPHS) Exit Disclaimer: You Are Leaving www.ihs.gov Commissioned Corps officer attached to an Indian health program can be an exceptionally satisfying transition.
If are seeking to transition to the civil service, you will be pleased to know that civil service honors all previous service toward retirement, however you will not receive uniform service benefits but rather the benefits associated with that career path. If you choose to work directly for a Tribe, you will negotiate your salary and benefits directly with the Tribe at the time of hire.
You will be valued for your ability to approach challenges head on and thrive in unfamiliar situations. Other factors in your favor include familiarity with team medicine, strong leadership and team-building skills and the ability to live in structured environments. Your innate sense of adventure can make you an outstanding candidate across the entire range of Indian health career opportunities.