The Indian Health Service is working closely with our tribal partners to coordinate a comprehensive public health response to both COVID-19 and mpox.
IT Security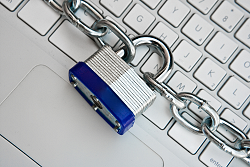 The Information Security Program mission is to provide an Agency-wide secure and trusted information technology environment in support of IHS' commitment, in partnership with American Indian and Alaska Native people, to raising their physical, mental, social, and spiritual health to the highest level.
IHS is responsible for maintaining an information security program that provides protection for information collected or maintained by or on behalf of the Agency; and information systems used or operated by the Agency or by a contractor of the Agency or other organization on behalf of the Agency.