Fort Peck Service Unit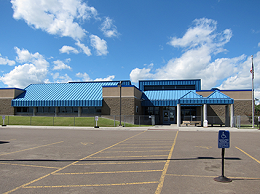 Chief Redstone Clinic
550 6th Avenue North
P.O. Box 729
Wolf Point, MT 59201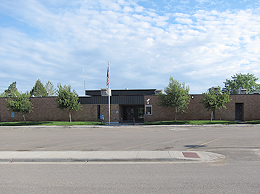 Verne E. Gibbs Clinic
107 H. Street
P.O. Box 67
Poplar, MT 59255
Hours of Operation in Both Clinics
8:00am - 4:30 pm Monday, Wednesday, Thursday, Friday
10:00 am - 4:30 pm Tuesday
Who should I call?
General Information and to make appointments:
406-653-1641 - Chief Redstone
406-768-3491 - Verne E. Gibbs
Questions about Patient Referred Care (formerly CHS): 406-768- 2138
Questions about prescriptions/medications:
406-653-5631 - Chief Redstone
406-768-2169 - Verne E. Gibbs
Automatic Pharmacy refill line:
406-653-5650 - Chief Redstone
406-768-2220 - Verne E. Gibbs
Compliments or complaints: Tara Spradley - 406-768-2104
Questions about employment opportunities: Mary Ellen Frislie - 406-768-2103
Leadership
CEO: Julie Bemer 406-768-3491
Chief Redstone Clinic Director - Loren Bisbee 406-653-1641
Verne E. Gibbs Clinic Director - Kelly Loringer 406-768-3491
About the Facility
Fort Peck Service Unit is comprised of two clinics, Chief Redstone Clinic and Verne E. Gibbs Clinic; located about 20 miles apart. We provide direct ambulatory and preventative health services through the I.H.S programs with all inpatient services provided through contractual agreements with the 22-bed community hospital in Poplar, and the 32-bed community hospital in Wolf Point. We are AAAHC accredited.
Services Offered
Administration
Appointments/Registration
Audiology
Business Office
Dental
Laboratory
Nursing
Nutrition
Optometry
Pharmacy
Public Health Nursing
Purchased Referred Care
Radiology
Specialty Clinics/Telehealth
Community Information
The Fort Peck Reservation is located in the northeastern part of Montana with an official I.H.S population for the Fort Peck Service Unit of 7,536 Indian people. The "User Population" is comprised of 8,398 Indian people. The Fort Peck Reservation covers an area of approximately 80 miles long and 40 miles wide. This area consists of many rivers, valleys, streams and rolling prairie land. There is an abundance of wild animal life ranging from deer and antelope to a variety of birds.
The Fort Peck Reservation lies in the portion of Montana that has a "continental type climate". Annual rain fall is 12.72 inches and the climate is correspondingly dry. Summers are warm, but seldom oppressive. Sunny weather predominates during the warmer season, but interruptions in the form of thunder showers do occur, mostly in June and July, and in the afternoon or early evening.
The principle communities on the reservation are as follows:
Poplar - Located here are the headquarters for the Assiniboine and Sioux Tribes, the Fort Peck Indian Agency, the Verne E. Gibbs IHS Health Center, Poplar Community Hospital and Nursing Home. Poplar is the second largest town on the reservation and approximately 3,698 Indian people reside here.
Wolf Point - Located here is the Chief Redstone IHS Health Center, Faith Lutheran Home, and Trinity Hospital. Wolf Point is the largest town on the reservation and approximately 2,949 Indian people reside here.
Brockton, Frazer, Oswego, and Fort Kipp - These are the smaller communities within the reservation boundaries and approximately 472 Indian people reside in Brockton, 562 in Frazer, 71 in Oswego and 204 in Fort Kipp.
Fort Peck Tribes Website
Visit the
Fort Peck Tribes Website