Northern Cheyenne Service Unit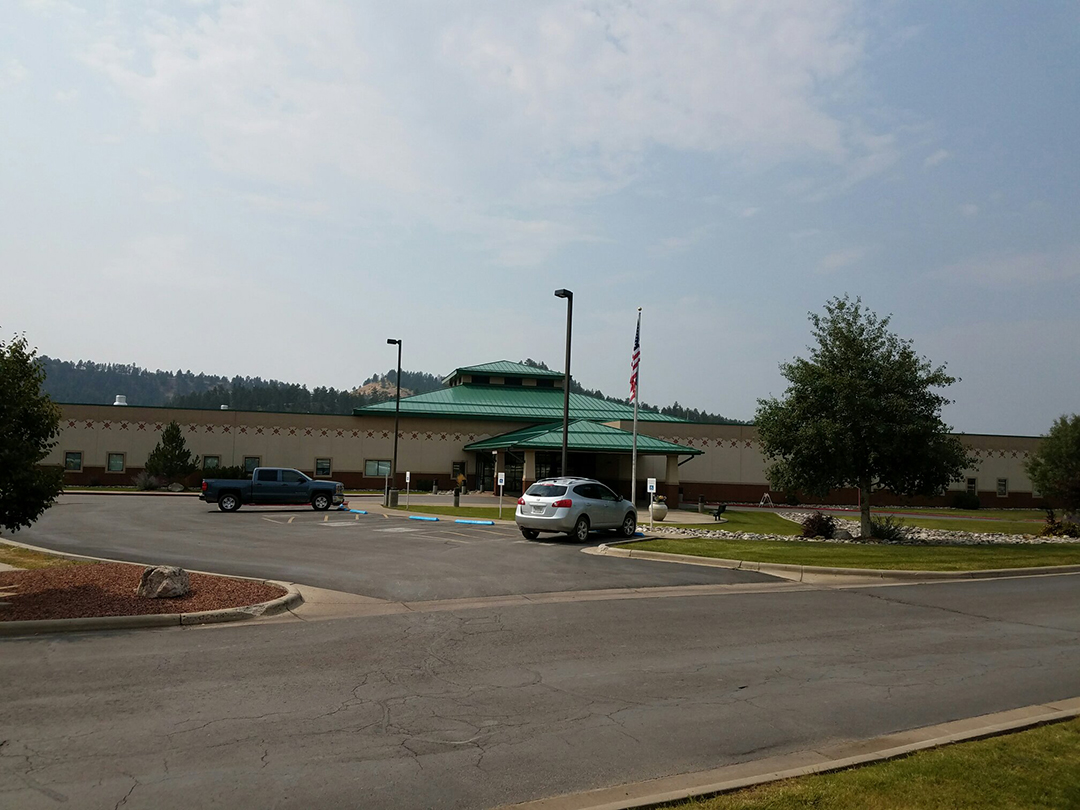 Mission Statement
The Northern Cheyenne Service Unit, in partnership with the Northern Cheyenne Community, strives to raise their physical, mental, social and spiritual health to the highest level using the principles of "the patient comes first" with a focus on health care and health promotion, in a culturally sensitive manner while empowering the individual.
Address
Northern Cheyenne Service Unit
420 North Cheyenne Avenue
P.O. Box 70
Lame Deer, Montana 59043
Main: (406) 477-4400
Fax: (406) 477-4427
Services Offered
Behavioral Health
Outpatient Ambulatory Care
Public Health Nursing
Purchased/Referred Care (PRC)
Dental
Lab
Pharmacy
WIC
Prenatal
Optometry
Orthopedic
Physical Therapy
Podiatry
Radiology
Urgent Care
Avera eEmergency
Tele-health
Tobacco Prevention
Environmental Health
Medical Resources
Audiology
Ultrasound
Community Health Representatives
Community Information
Indian Health Service has provided health care at the Northern Cheyenne Reservation since 1955. Initially services were shared by both the Crow and Northern Cheyenne. The Northern Cheyenne Service Unit is a beautiful, modern ambulatory care facility in Southeastern Montana that offers outpatient care as well as 24 hour urgent care to approximately 6300 enrolled patients. In addition to outpatient and urgent care, Optometry, Dental, Physical Therapy and Behavioral Health are also provided. Lab and Radiology are open during clinic hours. Evening clinic hours, open until 7:00pm, are offered Monday – Thursday.
Our facility is located in Lame Deer, a small community surrounded by pine covered hills. For the outdoor enthusiasts, there are numerous places to hike, mountain bike, or fish on the reservation. Custer National Forest is adjacent to the reservation for outdoor activities as well as hunting. Colstrip, a small community 20 minutes from the reservation has national recognition as an outstanding place to live and work. Billings, the largest city in Montana is less than 2 hours away and offers big city amenities.
We take great pride in delivering compassionate care to our patients. Respecting that our Native patients still embrace their native culture allows for a better patient-provider relationship. When the new clinic was built, a Healing Room for traditional ceremonies was included in the plans. The service unit is about 63,000 square feet and includes a staff of over 100 to help serve those needs. We have fully embraced the Electronic Health Record. We are pro-active with an enthusiastic and dedicated administrative and clinical staff that continually seeks to improve the delivery of health care. The Northern Cheyenne Service Unit is accredited by Accreditation Association for Ambulatory Health Care (AAAHC).
To further demonstrate our dedication to quality of care the service unit has received AAAHC Medical Home accreditation. This is the highest achievement for primary care. It centers on a comprehensive review of the entire organization and is a symbol of prestige that honors the fact that we have adopted best practices and comply with nationally recognized standards of care.
Although the Cheyenne are proud of preserving their culture and language, virtually all tribal members primarily speak English.
A wide variety of wildlife makes its home here; the tribe even maintains a herd of bison. Being located roughly midway between Yellowstone Park and the Black Hills makes Mt. Rushmore, Devils Tower, the Crazy Horse Memorial and Old Faithful easily accessible.
The Northern Cheyenne host three major powwows each year. One in Lame Deer around the 4th of July, one Labor Day in Ashland, and the third is in Busby over the Christmas holiday. Powwows, rodeos, state and county fairs, as well as a variety of athletic events help fill your time.
Housing
Government housing is available. The purpose of having Government Housing is to allow Indian Health Service to accomplish its mission of providing health care for the Northern Cheyenne people on a 24 hour basis. Thus, it is necessary to house staff members who are subject to recall and critical to the function of the clinic. Private housing is also available in the nearby towns of Colstrip and Ashland.
Northern Cheyenne Tribe Website
The Northern Cheyenne Indian Reservation is located in present-day southeastern Montana, and is approximately 444,000 acres in size with 99% tribal ownership. We have approximately 9,194 enrolled tribal members with about 4,135 residing on the reservation.
Visit the Northern Cheyenne Tribe Website Exit Disclaimer: You Are Leaving www.ihs.gov