Bobby Bickle's Blog
Cybersecurity
I'm not kitten around, fur-real!

10/8/2030
I saw a mouse in my kitchen last night!

It ran under the oven. To all my blog followers, do you have any recommendations for how to get rid of mice?



30578 Replies | 546 Likes | 24853 Shares
10/9/2030
Thanks for the recommendations. I ordered a Robocat, and it should be arriving tomorrow.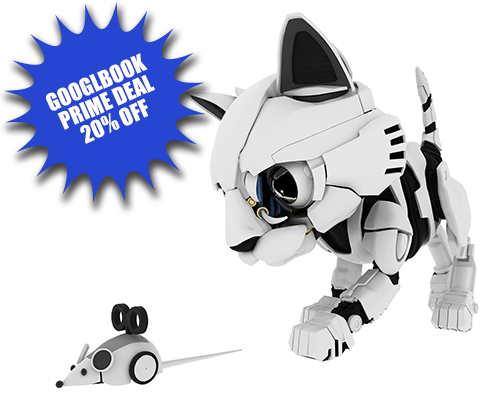 372 Replies | 16832 Likes | 4707 Shares
10/10/2030
The Robocat arrived and I set it up.

Now I'm blogging from my bedroom, and I can see a cat's-eye view of my kitchen from my phone. From here, I can switch the Robocat from automatic cat-reflexes to manual. I can control the Robocat to jump onto a chair, and then onto the table! I don't want to type "the Robocat" every time, so I'm going to name her Catlyn. Tomorrow night, I'll tell you all if she caught the mouse in one day, as some people claim she can.

5921 Replies | 735 Likes | 15896 Shares
10/11/2030
I got a notification on my phone at work today that Catlyn caught the mouse!



As soon as I got a 5 minute break, I got on my phone and opened my home's smart door and controlled Catlyn to put her removable stomach outside. The Robocat drone is automatically notified to come pick up the trapped live mouse and fly it to the medical research lab. I controlled Catlyn to go back inside and I closed my smart door. Catlyn automatically inserted a new stomach to be ready for more mice.

963 Replies | 28563 Likes | 6417 Shares
10/12/2030
I filled out the satisfaction guarantee offer email. Can you believe that if I'm not satisfied for any reason within the next 10 years, I can get a full refund? The offer expires 48 hours after receiving the email, so I sure didn't want to delay! All I had to do was click on the link and type in my username and password for Catlyn.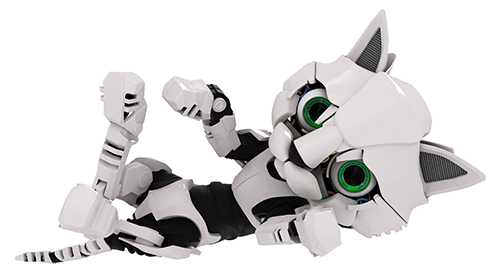 2843 Replies | 389 Likes | 16349 Shares
10/13/2030
Catlyn was acting weird today. At my lunch break, I wanted to use her point of view to see if there were any signs of other mice in the kitchen, and she was on my desk in my bedroom. I guess that's what it's like to have a real cat, haha.




478 Replies | 327 Likes | 22714 Shares
10/14/2030
I can't log in to my email account or bank account!

I know I typed my password correctly because I have it written down, and I tried typing it carefully multiple times. I know I didn't get them mixed up, because I use the same password for both. I may not be blogging for a while until I solve this.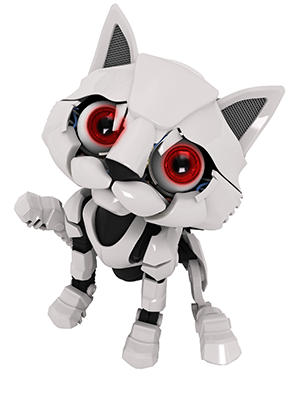 9744 Replies | 0 Likes | 3275 Shares
10/23/2030
The Robocat customer service said there was no such thing as the satisfaction guarantee offer! I explained that the offer had the Robocat logo, the correct Robocat headquarters address, and a copyright date! They said a hacker can get all of that from the Robocat website and use it to create a phishing email that looks realistic. The hacker created a phishing email to trick me into revealing my username and password for Catlyn. Once they had that, they could log in to her from anywhere. They could see everything from her camera, and also control her! Now it all makes sense. A hacker controlled Catlyn to climb onto my bedroom desk and see my email and bank password written down! My carelessness created the purr-fect conditions to get hacked!



To all my blog followers, learn from my experience and my research:

The Internet of Things, or IoT, is a term to describe physical devices connected to the Internet. Appliances in your home that send or receive information to or from your computer or phone are IoT devices. A hacker who gains access to an IoT device can use it to send and receive information anywhere. To prevent this from happening, there are actions we all should take with each IoT device.

First, read the instructions and check the settings. The default settings may not be the most secure, so you may have to change them to make them as secure as possible. These steps may not be included in the basic instructions, so you might need to check the manufacturer's website.

If the device has a username and password that can be changed, then change them from the manufacturer's default setting. Longer and more complex passwords are harder for hackers to guess. Use different usernames and passwords for each device or online account. If the device has the capability for two-factor authentication, then using that would make it even more secure.

If the device can be set to update its software automatically, then enable that feature. If it can't be, then check for software updates frequently, and apply the updates as soon as you find out they're available in order to be protected with the most up-to-date security.

Disable features you don't need.

When you don't need to use an IoT device, disconnect it from the internet and disconnect its power source (plug or battery).

Be aware of phishing emails. Some signs that an email might be a phish are:
Poorly written message or writing errors
It doesn't address you by name
It appeals to your sense of urgency or curiosity
It asks you to enter your password
More information on phishing is available at
https://www.consumer.ftc.gov/articles/how-recognize-and-avoid-phishing-scams
I hope this is helpful.

Do Your Part. #BeCyberSmart.
104274 Replies | 75302 Likes | 502853 Shares