The Indian Health Service continues to work closely with our tribal partners to coordinate a comprehensive public health response to COVID-19. Read the latest info.
Information for Parents and Families
Maternal Health
Stepping into any new role may be overwhelming, especially when that role is becoming a parent. Becoming a parent may bring excitement and happiness to your life, but it also may bring new responsibility, worry, fatigue, and stress. These stressors may affect a person who is doing their best to fulfill their role as a parent, which has the potential to lead to anxiety, depression, and substance use (including alcohol, tobacco, and prescription and illicit drugs). If you have used substances in the past you may be at a higher risk of using again. Help is available for those who are dealing with substance use problems. Using illicit substances during pregnancy can cause dependence not only to the mother but also the baby.
During pregnancy, the baby shares the medicines, drugs, nicotine, alcohol, herbal remedies, and other substances you use while pregnant. When mothers use street drugs (also called illegal or illicit drugs) such as heroin, methamphetamine, cocaine, marijuana during pregnancy, the baby is exposed to the drug and their effects. Opioid use disorder, opioid dependence, and poly-substance (multiple drug) use during pregnancy are medical conditions that can severely impact the health of the mother and baby. Help is available for those who are dealing with substance use problems and their families to achieve long-term recovery.
If you have used heroin or the prescription drugs called opioids, don't stop taking them without getting treatment from your doctor first. Abruptly stopping can cause problems for your baby. Because stopping use can cause early labor, distress to the baby, and miscarriage, mothers who have been using opioids in their pregnancy should not suddenly quit.
The best treatment for opioid use disorder during pregnancy includes opioid replacement medication, behavioral therapy, and counseling. Medications that are safe in pregnancy such as buprenorphine (Subutex) or methadone given to pregnant women can help mothers maintain sobriety and reduce complications during and after pregnancy. These drugs can help gradually reduce dependence on opioids and heroin in a way that's safe for mom and baby.
Culture and Treatment
An example of a whole-person treatment approach is the Lakota Worldview Exit Disclaimer: You Are Leaving www.ihs.gov Healing for individuals and families, a powerful journey that can be a lifelong process, unique for each person and/or family. Two videos featuring Lakota members describe the what the journey is like when smooth and free from interruption, and what happens when imbalance and disruptions happen in each of the four stages of life from childhood through returning to the spirit world.
FAQs
Caring for a substance-exposed infant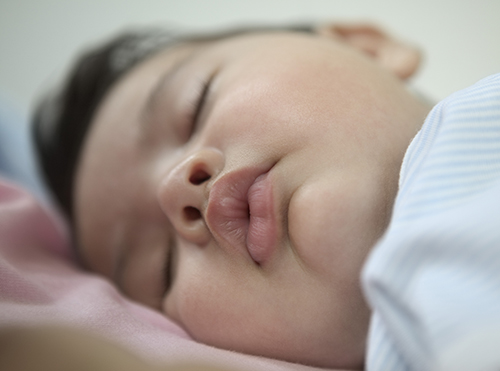 Neonatal Opioid Withdrawal Syndrome (NOWS) are symptoms of withdrawal that babies may sometimes develop after birth. Symptoms include:
Fussiness
High-pitched cry
Difficulty feeding
Jitteriness
Stiff arms, legs, and back
Difficulty sleeping
Throwing up
Sneezing
Diarrhea
Seizures
Not every baby will have all these symptoms. It depends on what drugs were used, how long and how often they were used, and how recently the drug was taken before the baby's birth. It is important that you let your doctor know about any drugs used during your pregnancy to help deliver the best care to you and your baby.
Some babies who experience NOWS may need small amounts of a medicine while in the hospital. The goal for treating your baby is to decrease your baby's symptoms so that they can grow and develop normally and go home as soon as safely possible after birth. While you are in the hospital, being a part of your baby's care is important. Being near your baby as much as possible will help you get to know your baby and will also be comforting to your baby.
Ways to comfort a baby who is experiencing withdrawal symptoms include:
Keep lights and sound low
Hold baby skin to skin
Use gentle touch
Speak softly
Swaddle your baby
Gentle, slow rocking in an upright position
Cradle board or Indian Swing
Breastfeeding (if not currently using illegal substances)
Allow more time for feedings if needed
Once your baby is home, symptoms may continue for several weeks and will gradually decrease over time. Continue to monitor your baby, and contact your doctor if:
Withdrawal symptoms are getting worse
Baby is not eating
Baby is having diarrhea or vomiting
Baby is unable to be consoled
If your baby has a seizure, stops breathing, or turns blue - Call 911 immediately for emergency help.
It's important for you and your baby to have close follow up care with your doctor for continued health and recovery. Learn more about NOWS [PDF - 1.7 MB], recovering after birth Exit Disclaimer: You Are Leaving www.ihs.gov , and caring for your newborn Exit Disclaimer: You Are Leaving www.ihs.gov .
Resources