Child Health and Wellness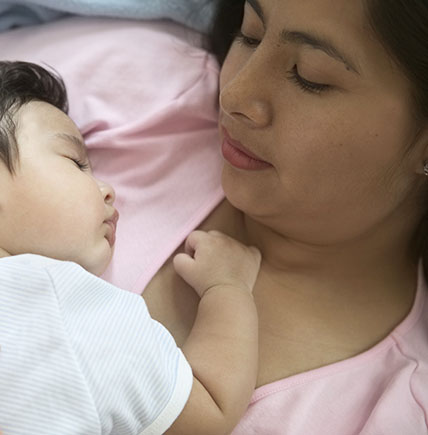 Improving outcomes for infants and children requires a focus on creating healthy behaviors and supporting environments, increasing access to women's health services prior to pregnancy, early entry into prenatal care, and improved screening and conversations surrounding substance use during pregnancy.
The IHS recognizes that preserving the infant-mother bond is of the upmost importance, and every effort should be made to keep American Indian and Alaska Native infants in their families and/or communities. The IHS has partnered with the American Academy of Pediatrics to develop clinical recommendations for the ongoing monitoring and clinical management of opioid-exposed infants to improve outcomes.
Treatment strategies of NOWS include medication to assist with withdrawal symptoms as well as non-pharmacological approaches that include rooming in, skin-to-skin contact, and initiation of breastfeeding and ongoing lactation support when appropriate. These interventions have shown to reduce the length of hospital stays and improve outcomes for mothers, babies, and families.
Neonatal Opioid Withdrawal Syndrome (NOWS)
Resources
Trauma Informed Resources