Informed Consent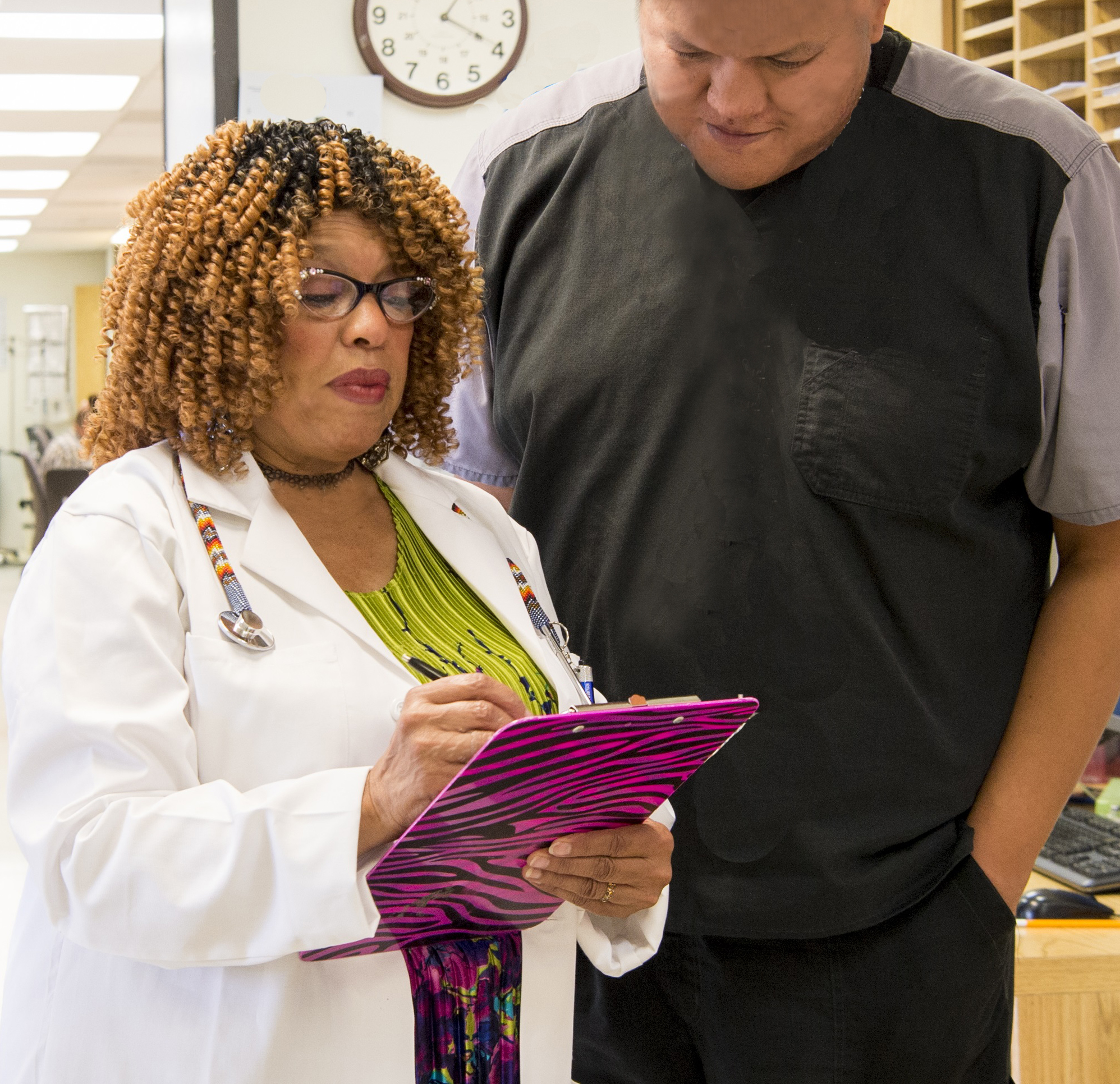 Securing a patient's informed consent for the use of chronic opioid therapy for pain management is a crucial step in therapy. Informed consent gives the patient the opportunity to be an informed participant in health care decisions and provides a way to document full disclosure of the benefits and risks of opioid therapy. Not only does informed consent foster an open dialogue between provider and patient, it also protects the clinician and the clinic should a legal disagreement occur in the future. For more discussion about informed consent, visit the IHS risk management site.
Written informed consent should address:
Potential risks and anticipated benefits of chronic opioid treatment
Potential side effects and risks (both short- and long-term) of the medication, such as constipation and cognitive impairment, as well as overdose and death
The likelihood that tolerance to and physical dependence on the medication will develop
The risk of drug interactions and over-sedation
The risk of impaired motor skills (affecting driving and other tasks
The risk of opioid use disorder, misuse, dependence, and overdose
The limited evidence as to the benefit of long-term opioid treatment
Release of information to coordinate care with other treatment providers
Attention Indian Health Service providers:
IHS policy requires written, informed consent for non-cancer, chronic pain patients who are prescribed opioids.
Patient-Provider Agreement
In addition to informed consent, a provider should pursue a patient-provider agreement for opioid therapy that builds mutual understanding and provides a roadmap for treatment. The agreement should provide a clear understanding of the clinic/provider's expectations of the patient and what the patient can expect of the clinic/provider, such as:
The goals of treatment, in terms of pain management, restoration of function, and safety
The patient's responsibility for safe medication use, including not using more medication than prescribed or using the opioid in combination with alcohol or other substances; storing medication in a secure location; and safe disposal of any unused medication
The patient's responsibility to obtain his or her prescribed opioids from only one physician or practice
The patient's agreement to periodic drug testing (such as blood, urine, hair, or saliva)
The provider's responsibility to be available or to have a covering provider available to address unforeseen concerns and to prescribe scheduled refills
The provider's prescribing policies and expectations, including the number and frequency of prescription refills, as well as the provider's practices on early refills and replacement of lost or stolen medication
Specific reasons for which drug therapy may be changed or discontinued (including the violation of the policies, practices, and agreements spelled out in the treatment agreement)
Continuation or modification of therapy is dependent on the provider's evaluation of a patient's progress toward the stated treatment objectives and goals, such as improvement in pain associated symptoms, improved physical and psychosocial function including ability to work, need for healthcare resources, participation in activities of daily living, and quality of social life. The treatment plan and goals should be established as early as possible in the treatment process and revisited regularly.
Download the sample Patient-Provider Pain Medicine Agreement [PDF - 134 KB], created by Cass Lake IHS, and the sample Medication Safety Agreement and Informed Consent for Treatment for pain management. Please use these documents and amend them to suit your practice or clinic, but don't begin pain management treatment without them.
References
IHM Part 3, Chapter 30, Chronic Non-Cancer Pain Management.
Webster, Lynn R. Pain Management Today. American Pain Foundation, 2010.
Fishman, MD, Scott M. Responsible Opioid Prescribing: A Physician's Guide. Washington, DC: Waterford Life Sciences, 2007. pp. 45 - 52.