Phoenix Area Council of Nurse Administrators (PACONA)
Mission Statement | Membership | Resources & Links | Continuing Education | Contact Information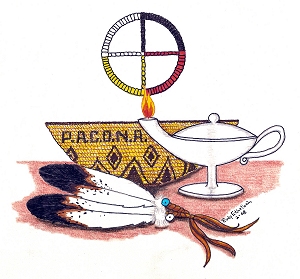 Mission Statement
The Phoenix Area Council of Nurse Administrators (PACONA) is a network of nursing leaders providing a voice for Phoenix Area Nurses to maintain the integrity of nursing practice and to promote the delivery of quality nursing services to the ITU communities.
Purpose and Objectives
PACONA shall provide leadership, representation, consultation, policy https://www.ihs.gov/phoenix/programsservices/integratedbehavioralhealth/elopment, and advocacy for IHS, Tribal, Urban (I/T/U) Nurses in the region.
The stated purpose and objectives of PACONA shall be accomplished by:
providing a medium for interchange of ideas relative to professional nursing issues and problems of mutual concern.
advising the Area Nurse Consultant and the National Nurse Leadership Council on policy that affect Nurses.
advising the Phoenix Area Director and the Area Council CEO's/Clinical Directors on issues and policies that affect Nurses.
advancing effective Nurse leadership through:

increased communication regarding local and national issues,
increased participation in Service Unit management, and
coordination of opportunities for professional development.

promoting communication through all I/T/U health programs at the management and executive levels.
Membership
Membership will be defined as Active (decision making/voting) Membership or Ex-Officio Membership.
Eligibility
Eligibility is defined as follows:
Active membership: The PACONA active, decision making membership consists of Nurse Administrators and Assistant Nurse Administrators of the following:

Public Health Nursing, including single duty stations,
Ambulatory Care Services,
Inpatient Services, and
Service Unit Nurse Recruiters.

Membership is extended to the Nurse Administrators and Assistant Nurse Administrators of the Tucson Area. Active membership is also extended to the Phoenix Area I/T/U Programs.

Ex-Officio membership: The Phoenix Area Nurse Consultant and the National Nurse Recruiter for the southwest region.
Resources & Links
Leadership Practice
Nursing Links
Continuing Education
Pacona Members Contact Information
Colorado River SU
Yvonne Epps-Giddings
Colorado River Service Unit
Parker Indian Health Center
12033 Agency Road, Rt. 1, Box 12
Parker, AZ 85344
928-669-3278
928-669-5860 (FAX)
Susan Luis-Dougherty, DPHN
Colorado River Service Unit
12033 Agency Road
Rt. 1, Box 12
Parker, AZ 85344
928-669-2137
Desert Visions/Nevada Skies
Shay Crossland, NE
Desert Visions Youth Wellness Center
P.O. Box 458
Sacaton, AZ 85247
520-562-4250
Elko Service Unit
Pam Gaines, NE
Elko Service Unit/Southern Bands Health Center
515 Shoshone Circle
Elko, NV 89801
775-748-1410
Patty Taylor, PHN
Elko Service Unit/Southern Bands Health Center
515 Shoshone Circle
Elko, NV 89801
775-748-1428
Ft. Yuma SU
Amerita Hamlett - NE
Ft. Yuma Health Care Center
P.O. Box 1368
Yuma, AZ 85364
760-572-0217
Vacant – Deputy CNE
Ft. Yuma Health Care Center
P.O. Box 1368
Yuma, AZ 85364
760-572-0217
Jacqueline Chester, PHN
Ft. Yuma Health Care Center
P.O. Box 1368
Yuma, AZ 85364
760-572-0217
Hopi Health Care Center
Maria "Grace" Gomes
Hopi Health Care Center
P.O. Box 4000
Hwy. 264, Mile Marker 388
Polacca, AZ 86042
928-737-6000
Phyllis Winans, DPHN
Hopi Health Care Center
P.O. Box 4000
Hwy. 264, Mile Marker 388
Polacca, AZ 86042
928-737-6000
PIMC
Vacant – Chief Nursing Officer
Acting: Deborah Price, DNP
Phoenix Indian Medical Center
4212 N. 16th St.
Phoenix, AZ 85016
602-263-1611
Patricia LaRoque – Asst CNO, Inpt
Phoenix Indian Medical Center
4212 N. 16th St.
Phoenix, AZ 85016
602-263-1200
Vacant - Assist CNO, Outpt
Acting: Phoenix Indian Medical Center
4212 N. 16th St.
Phoenix, AZ 85016
602-263-1200
Loretta Haven, DPHN
Phoenix Indian Medical Center
4212 N. 16th St.
Phoenix, AZ 85016
602-263-1200
RECRUITERS
Nurse Recruiter
Kevin Long, RN
602-364-5178
800-828-9849 Toll Free
602-364-5358 Fax
Health Professions Recruiter
CDR Stephen D. Navarro USPHS, RN, BSN, MHA, CMSR
602-364-5222 Office
602-758-4178 Cell
800-828-9849 Toll Free
602-364-5358 Fax
Uintah & Ouray SU (U & O)
Slade Flitton -NE
Ft. Duchesne Health Center
P.O. Box 160
Ft. Duchesne, UT 84026
435-725-6828
Pamela Shaffer - PHN
Ft. Duchesne Health Center
P.O. Box 160
Ft. Duchesne, UT 84026
435-725-6828
Whiteriver SU
Willadine Hughes - NE
Whiteriver IHS Hospital
P.O. Box 860
Whiteriver, AZ 85941
928-338-4911
Vacant -- Assistant NE
Acting: Evangeline Pablo
Whiteriver IHS Hospital
P.O. Box 860
Whiteriver, AZ 85941
928-338-4911
Janise Biakeddy, DPHN
Whiteriver IHS Hospital
P.O. Box 860
Whiteriver, AZ 85941
928-338-4911