The Indian Health Service continues to work closely with our tribal partners to coordinate a comprehensive public health response to COVID-19. Read the latest info.
Substance Abuse and Suicide Prevention (SASP)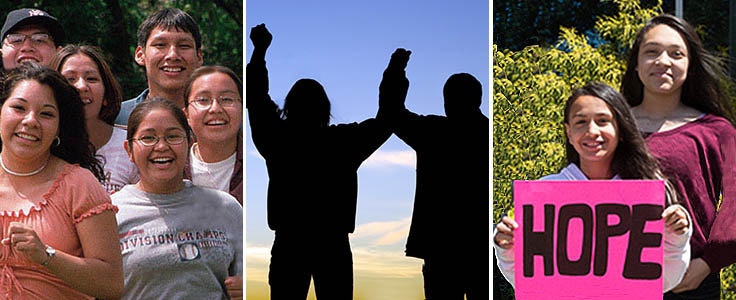 The Substance Abuse and Suicide Prevention (SASP) program, formerly known [PDF - 118 KB] as the Methamphetamine and Suicide Prevention Initiative (MSPI), is a nationally-coordinated program focused on providing much-needed methamphetamine and suicide prevention and intervention resources for Indian Country. This initiative promotes the use and development of evidence-based and practice-based models that represent culturally-appropriate prevention and treatment approaches to methamphetamine abuse and suicide prevention from a community-driven context.