The Indian Health Service continues to work closely with our tribal partners to coordinate a comprehensive public health response to COVID-19. Read the latest info.
Substance Abuse and Suicide Prevention (SASP)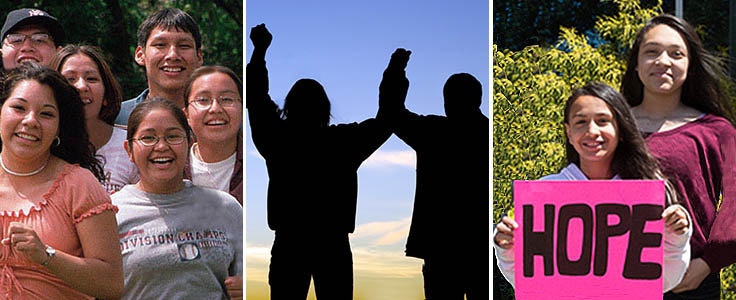 New Funding Opportunities for SASP
Two notice of funding opportunity (NOFO) announcements for the SASP Program were announced via the Federal Register on November 4, 2021. Tribes, Tribal organizations, and Urban Indian organizations (UIOs) are now able to apply for these grant funding opportunities. Visit our SASP Funding Announcement page for more information!
The Substance Abuse and Suicide Prevention (SASP) program, formerly known [PDF - 118 KB] as the Methamphetamine and Suicide Prevention Initiative (MSPI), is a nationally-coordinated program focused on providing much-needed methamphetamine and suicide prevention and intervention resources for Indian Country. This initiative promotes the use and development of evidence-based and practice-based models that represent culturally-appropriate prevention and treatment approaches to methamphetamine abuse and suicide prevention from a community-driven context.