The Indian Health Service continues to work closely with our tribal partners to coordinate a comprehensive public health response to COVID-19. Read the latest info.
National Suicide Prevention Week
SEPTEMBER 8-14, 2019
In recognition of Indian Health Service (IHS) Project Initiatives focus on National Suicide Prevention Week #NSPW, the IHS is spotlighting activities and events being held in Indian Communities.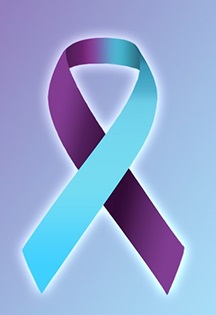 ALASKA AREA
Alaska Methamphetamine and Suicide Prevention Initiative: SASPP (MSPI)
Tell Your Heart Story Month
Alaska Native Tribal Health Consortium (ANTHC) Suicide Prevention Program will host an activity table at Patient Housing at the Alaska Native Medical Center every Thursday in September. The activity table on September 5th and 12th will include the NATIONAL Crisis Response Canines to provide comfort and to bring awareness of the services they offer. On September 6, ANTHC will have a resource booth at the Alaska Mental Health Trust Authority event in Anchorage. ANTHC will host a safeTALK training on September 10 and Youth Mental Health First Aid on September 24. On September 14, ANTHC will partner with Aleutian Pribilof Island Association (APIA) on a resource booth at the American Foundation for Suicide Prevention (AFSP) Out of the Darkness walk to pass out resources and engage with walkers. ANTHC will also have a team participating in the Out of the Darkness walk. Throughout September, we will promote positive messaging, PSAs and resources for suicide prevention awareness via social media.
Contact: Carrie Rowland
Kenaitze Indian Tribe-Methamphetamine and Suicide Prevention Intervention Project: SASPP (MSPI)
You Matter Suicide Awareness and Prevention Walk
This September, Kenaitze Indian Tribe's Methamphetamine and Suicide Prevention Intervention Project is hosting a "You Matter" Suicide Awareness and Prevention Event. The goal of this event is to raise community awareness and provide support for those who are experiencing depression and/or suicidal thoughts, and to come alongside those who have suffered the loss of someone close to them to suicide. We have chosen to collaborate with community partners and businesses in order to encourage community participation. In addition to the "You Matter" event, we are collaborating with our Wellness Department to create a Depression and Suicide Awareness Display for the Wellness Center's display window for the month, as well as setting up an informational booth with referral information during the last week of the month.
Contact: Kerri Roe
Southcentral Foundation (SCF) Denaa Yeets' MSPI: SASPP (MSPI)
Our Breath of Life Fair
Southcentral Foundation's Denaa Yeets program is hosting the annual Our Breath of Life Fair at the Alaska Native Primary Care Center lobby Sept. 9 - Sept.13 from 11:00 a.m. to1:00 p.m. daily. Southcentral Foundation will be providing a variety of craft activities throughout the week including: Hope Boxes, Key Chains, Picture Frames, and Coloring. All activities are designed with positive messaging as well as a grounding activity that is personal to the creator of the item. SCF will also have information on resources available for suicide prevention and the final day will be a celebration with drumming and dancing.
Contact: Leonard Trenton
BEMIDJI AREA
GLIIHC MSPI Youth Empowerment Project: SASPP (MSPI)
Suicide Listening Session Forum, Native Beats for Life Event, SOS Training, Out of the Darkness Walk
The Gerald L. Ignace Indian Health Center (GLIIHC) and MSPI Youth Empowerment Project is holding a Listening Session Forum about Suicide Risk in Native College Students on September 12. This provides an opportunity to hear from and interact with national and local subject matter experts in American Indian and Alaska Native (AI/AN) behavioral health, health care providers, graduate students, tribal leaders, suicide prevention program personnel, education personnel, Native organizations, and community members committed to addressing the mental health needs of AI/AN students in secondary and tertiary education. Our keynote speaker is Dr. Roger (Dale) Walker (Cherokee), an Emeritus Professor of Psychiatry at the Oregon Health and Science University and Director of the One Sky Center, www.oneskycenter.org, a National Resource Center for American Indian health, education and research. And on September 28, we will hold the 4th Annual "Native Beats for Life Event." In partnership with Indian Community School, Ho-Chunk Nation and Forest County Potowatomi Foundation, the MSPI Youth Empowerment Project will hold this 4th annual event focusing on providing a family-friendly forum to address suicide awareness with education, resources, cultural connection and community support.
Contact: Stacey Mattson
CALIFORNIA AREA
Healing Native Youth Minds: SASPP (MSPI)
Healing Hearts Saving Lives Suicide Awareness Walk
Pinoleville Pomo Nation in collaboration with local tribes and county organizations will be hosting its 3rd Annual Suicide Awareness Walk. The walk is a free event open to the public. Activities to be conducted at the walk are: Story Board, Guest Speaker Robin Meloche (Sr. Program Specialist, Mendocino County Behavioral Health and Recovery Services Department), Safe Talk workshop/training, On-site counselors will be available for persons in need, PA system will be available for people to share how suicide has affected their lives and for each county program to give a brief overview of services they offer to the community. MSPI staff will be conducting a basketball camp and 2 Native American youth basketball tournaments (boys and girls tournaments will run concurrently) at Mendocino College in September. MSPI staff will also be conducting outreach at local community events during Suicide Awareness Week and throughout the month of September.
Contact: Gabriel Ray
Friendship House Association of American Indians Youth Program: SASPP (MSPI)
Parent, Guardian, and Caregiver GONA
Our 2nd Annual Parent, Guardian and Caregiver GONA event is focused on increasing the strength of our Native parents, guardians, and caregivers in the community through healing the past and building the future. It is a two-day event that will cover the four themes; Belonging, Mastery, Interdependence, and Generosity by confronting the historical trauma that colonization has inflicted on parenting in the Native community. Activities will include storytelling, educational discussions, and group engagement.
Contact: Dauwila Harrison, Youth Program Coordinator
GREAT PLAINS AREA
Dakotah Pride's Matrix Model Outpatient Treatment Program: SASPP (MSPI)
Walk for Life
On September 25, 2019 we will have a "Walk for Life" followed by a talking circle and lunch. The keynote speaker is a surviving mother and social worker. Local men in recovery will assist with this event. In addition, we will provide mental health and substance use screenings. Tentatively on September 20, 2019 we will have a training for the community on substance use and suicide at the Mayuteca Day Treatment Center. This training will be led by Dionne Lake and Gretta Lavergne, Outpatient Treatment Counselors at Mayuteca Day Treatment Center.
Contact: Dionne Lake
GEN-I: SASPP (MSPI)
Out of Darkness walk
The Sisseton Wahpeton Oyate Gen-I program provides youth ages 10-24 with mental health and substance use disorder counseling, though most are aged 10-18. For September, the Gen-I program with be working with the Veteran's Memorial Youth Center to transport youth to the Out of the Darkness Walk in Fargo/Moorhead, MN. The walk is being sponsored by the American Foundation for Suicide Prevention. The Gen-I program, in collaboration with the Veteran's Memorial Youth Center and the SWO TREE program will present a community feed and presentation on How to Talk to your Children About Suicide on October 2.
Contact: Sharon Morey
Spirit Lake Nation: SASPP (MSPI)
Community Suicide Prevention Dusk walk
We are planning a community walk in the late evening on September 27th to bring suicide awareness so that no one is left in the dark to feel lonely. We want to get it out to our community we are here to help and that suicide is 100% preventable.
Contact: Kara Jetty
Tokala Inajinyo Suicide Prevention Mentoring Program: SASPP (MSPI)
I Will Live Glow Walk/Candlelight Vigil
Tokala Inajinyo Suicide Prevention Mentoring Program will be hosting our annual I Will Live Suicide Prevention Glow Walk and Candlelight Vigil for the public. We also will be working with the 3 local area schools on Suicide Prevention Activities centered around the I Will Live message in the schools.
Contact: Jessica Two Eagle
Winnebago MSPI: SASPP (MSPI)
Second Annual Color Walk/Run
The color walk/run is to raise awareness on suicide and to honor and remember those who have been impacted. Participants will pledge to walk/run a mile or more in remembrance or for healing. The event will have a community prayer, information on how to help someone in need, light dinner, and promotional gifts.
Contact: LaTeasha Bass
NASHVILLE AREA
Akwesasne Youth Suicide Prevention project: SASPP (MSPI)
Akwesasne Suicide Prevention Committee - Suicide Prevention Month Activities
Working with Akwesasne Suicide Prevention Committee, part of the Akwesasne Coaliton for Community Empowerment, we have many activities planned for September. We have three radio talk shows scheduled: one on 9/11 where we will discuss the month's activites; another, scheduled for 9/16 on "Talking to a Healthcare Professional, what you need to know/expect" and the last is on 9/30 regarding "Safety Plans and the future plans of our Akwesasne Suicide Prevention Committee." We will hold two QPR trainings on 9/16 for staff and community, followed by a screening of the movie "The S Word" and discussion after with a panel. On 9/28 we are having a Hiking to Heal activity where ending with yoga at the summit. On 9/30,We will close the month with our annual suicide prevention walk and remembrance - "Walk away the Stigma"where we will have information tables, remembrance activities with paper lanterns, we will honor anyone who has taken the QPR Gatekeeper training, and provide a public thank you with a small token of appreciation.
Contact: Christine Venery
NAVAJO AREA
Crownpoint MSPI Program: SASPP (MSPI)
National Suicide Prevention Awareness Month Activities
The Crownpoint Healthcare Facility - Division of Public Health/MSPI Program will be observing National Suicide Prevention Month with an activity each week for the whole month of September 2019. Planned activities include MSPI Suicide Prevention Awareness Education Booths at various locations and a Wear Yellow Day/Community Awareness Walk to end the month of activities. We will also be coordinating a Youth Mental Health First Aid training.
Contact: Jeremy Willie
Tuba City Regional Health Care Corporation (TCRHCC): SASPP (MSPI)
National Suicide Prevention Month - "#BeThe1To..."
During National Suicide Prevention Week, TCRHCC Staff are encouraged to participate in daily activities: wear a purple ribbon day/ Suicide Prevention Signage Parade on Monday, September 9, 2019; a wear a purple shirt day/ MSPI Resource and Health Fair on Tuesday, September 10; Wear a turquoise shirt Day/ safeTALK Training Wednesday, September 11; Wear favorite jersey shirt Day/ Scavenger Hunt Thursday, September 12, 2019; And on Friday, September 13, a National Suicide Prevention Walk.
Contact: Mitze Lee
Winslow Indian Health Care Center: SASPP (MSPI)
Promote Connectedness/Identify and support people at risk
The Winslow Indian Health Care Center MSPI Program will host and coordinate a number of activities during 2019 Suicide Prevention Week. First, an awareness walk on Tuesday, September 10. This will be held at the WIHCC walking trail to raise awareness of suicide for employees and for those that lost loved ones to suicide. The second awareness activity will be an art therapy session for youth to promote connectedness. A QPR gate keepers training will be held at the WIHCC campus for employees and the general public, also on September 10, and a Safe Talk T gate keepers training at Leupp Chapter on September 12.
Contact: Lishua Gishie
OKLAHOMA CITY AREA
Chickasaw Nation MSPI: SASPP (MSPI)
NSPW Events and Activities
Chickasaw Nation MSPI has the following scheduled: 9/04: taped interviews on the "What's up Wednesday?" show for the 3 SCORE broadcasting stations in Ada, OK to talk about Suicide Prevention Day, Week and Month. 9/04: Interview with the Chickasaw Nation radio station, KCNP. 9/07: we are hosting a resource table at the community Step Out of the Darkness walk in honor of recovery month. On 9/09: safeTALK class open to employees and community. 9/10: WSPD Family Event: Survivors will speak and attendees will get T-shirts and do a one mile walk, there will be resource tables, a make-and-take "My supports" bracelet activity, as well as bounce houses and a barrel train for kids plus a Memorial/support wall. On 9/12: a talk about "Depression is not a natural part of growing older." Later on, from 9/16-9/20:, presentations at Johnston County schools, and a safeTALK in collaboration with the Absentee-Shawnee Tribe and QPR at the Chickasaw Nation Medical Center on 9/24.
Contact: Deanna Carpitche
Choctaw Nation Path of Hope: SASPP (MSPI)
5K Glow Run
The Pushmataha County Coalition has partnered with Choctaw Nation Path of Hope to raise awareness about the signs and symptoms of suicide in their community. The 5K Glow Run will feature a speaker and project staff will be available to provide educational materials. The event will take place on 9/26 at 6:30pm at the Antlers Heritage Museum. Contact: April Spears
PHOENIX AREA
Hualapai Empowerment Suicide Surveillance and Hualapai Empowerment: SASPP (MSPI)
Suicide Prevention Month
During September our suicide prevention activities include: September 5th and 6th - Mind, Body, Spirit Healing Circles. September 9th - Educational Session- Non-Suicidal Self-Injury and Suicide - a presentation to educate participants about NSSI and the link between self-injury and suicide. September 10th- Annual Memorial Walk- Participants will gather for a memorial walk to honor all those impacted by suicide. Prayer, candles, and open sharing will be allowed following the walk. September 10th-12th Good Road of Life Workshop - Clayton Small of Native Pride will conduct the three day workshop to examine various topics important to Indian Country through humor and serious discussion. Participants will explore topics such as suicide, domestic violence, substance use, generational trauma, and much more. Educational Sessions will also be held on the 16th, 19th, 23rd and 30th, and the Annual Color Run/Walk, in which SASPP (MSPI) coordinates with the local Boys' and Girls' Club to conduct a color run/walk to bring awareness to the topic of suicide, will happen on September 19th.
Contact: Danna M. Peterson
PORTLAND AREA
Cow Creek Band of Umpiquia Tribe of Indians MSPI Project: SASPP (MSPI)
Targeted Youth Advertising
Cow Creek Health and Wellness is promoting the suicide prevention lifeline through radio, social media and movie theatre advertisement. We are targeting youth through social media, as well as the big screen because we recognize this is where youth are consuming media. Our advertisement is a PSA about asking the tough questions surrounding suicide and how asking those questions saves lives.
Contact: Julie Hargraves
Northwest Portland Area Indian Health Board (NPAIHB) THRRIVE: SASPP (MSPI)
NSPW Activities
The THRIVE (Tribal Health: Reaching out Involves Everyone) suicide prevention project at the Northwest Portland Area Indian Health Board (NPAIHB) will be disseminating American Indian/Alaska Native (AI/AN) suicide prevention media materials (posters, rack, and tip cards) for September's National Suicide Prevention Awareness Month. Each mailing will include suicide prevention social marketing campaigns focusing on various populations: The You Protected Us. Let Us Walk With You. #WeNeedYouHere campaign is for AI/AN Veterans; The Loved and Accepted. #WeNeedYouHere campaign is for those who are Native and identify as LGBTQ Two Spirit, and the We Are Connected. #WeNeedYouHere campaign is for AI/AN youth. Throughout the month, THRIVE will use the hopeful tagline, #WeNeedYouHere, and connect those who upload hopeful messages to thousands of others messages online to help prevent suicide through We R Native social media channels, a multimedia health resource for AI/AN youth. Healthy Native youth is a one-stop-shop for health educators to access effective, culturally-relevant curricula for AI/AN teens and young adults. .
Contact: Paige Smith
Tulalip Tribes Community Health Department
Suicide Prevention and Awareness Warrior Walk
The Tulalip Tribes Community Health Department, Education Department and Tulalip Youth Council are hosting a prevention walk for the community and neighboring communities. We are walking for awareness and suicide prevention and to strengthen our community. The walk will include a motivational speaker and dinner.
Contact: Seilavena Williams
Tuscon Area
Wecij Hemajkam Apedak (Youth Wellness): SASPP (MSPI)
Walk Of Life Candlelight Vigil
The Tohono O'odham Nation Youth Council has proposed an event to remember loved ones lost to suicide and also celebrate life by connecting to our traditions and our community. This will be our third annual Walk of Life Candlelight Vigil on September 12, 2019. We begin with prayer and traditional songs, and once all the candles are lit we begin our walk to the Legislative Chambers, a half mile away. Once everyone arrives, the keynote speaker presents, followed by "open mic" time for anyone to share their story or positive words. Counselors will be available on site to make sure everyone is safe and to support anyone who needs one-on one time. The event concludes with a prayer and traditional singing and dancing.
Contact: Ami Donahue
URBAN
Native Health of Phoenix: SASPP (MSPI)
National Suicide Prevention Month Activities
Native Health will be providing Suicide Prevention Awareness Activities during SPW. On September 5: Wear a Purple/Teal Ribbon and safeTALK Training; on September 9: Suicide Prevention Ribbon Department Door Decoration Contest; On September 10: Wear a Purple Shirt and Rock Your Mocs, plus an MSPI 101 Luncheon Presentation; on September 11: Traditional Dress at Work Day and a Department Picture Contest; on September 12: a Suicide Prevention Presentation-SAGU American Indian College and DVPI 101 Luncheon Presentation; on September 13: Wear a Teal Shirt and Rock Your Mocs; and September 14: Native Health Mental Health Awareness Walk. Later in September will be the September 18: Youth Mental Health First Aid Training on the 18th, and a safeTALK Training on the 24th.
Contact: Kayla-Rae Wakeland
Nevada Urban Indians, Inc. - MSPI for Urban Native Youth in Northern Nevada: SASPP (MSPI)
Candlelight Vigil
On Monday, September 9, the Nevada Urban Indians. Inc. MSPI program will be holding an event at our Reno location to recognize those affected by suicide and mental health illness. This will include: a Drum Performance, an Elder Prayer, Open presentation, and a Candlelight Vigil. The MSPI program will also collaborate with Truckee Meadows Community College for a Native American youth Movie Night showing of "The Ripple Effect" by Kevin Hines, survivor of a suicide attempt off the Golden Gate Bridge. Outreach and educational material will be provided during the screening.
Contact: Janet Reeves