The Indian Health Service continues to work closely with our tribal partners to coordinate a comprehensive public health response to COVID-19. Read the latest info.
San Simon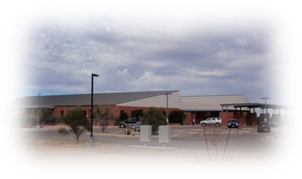 Mailing Address
HC01 Box 8150
Sells, Arizona 85634
Phone: 520-362-7007
The San Simon Health Center (formerly called Westside Health Center) is located in the western village of San Simon of the Tohono O'odham Nation (approximately 39 miles west of Sells, AZ, off State Route 86, mile marker 74). The San Simon Health Center provides outpatient primary care to Tohono O'odham members and other eligible American Indians.
San Simon Area Hours of Operation

| Department | Hours | Phone | Services |
| --- | --- | --- | --- |
| Clinic | M - F 9am-4:30pm & W 1pm-5pm | 520-362-7007 | |
Clinical Services Available
Family Practice Clinic
Dental
Optometry
Specialty Clinics:
Pediatric
Podiatry
Nutrition
Mammography

Ancillary Health Care Services:
Radiology (x-ray)
Pharmacy
Laboratory
Social Services

---
Services
Patient Care Services
Outpatient Patient Registration
Phone: 520-362-7098

Benefit Coordinators
Phone: 520-362-7099

Appointment
Phone: 520-362-7078

Pharmacy
Phone: 520-362-7031/7026
Phone: 877-606-9301 (toll free prescription refill line - need patient chart # and prescription #)
STATS (Estimates):
Outpatient Care Visits- 12,000
User Pop - 1,500
Employees - 45

Tribal Programs
On site
Tohono O'odham Behavioral Health, 520-362-7059/7063/7053
Tohono O'odham Health Transportation, 520-362-7046/7051
Within walking distance of facility
Tribal Housing (for San Simon Housing Units), 520-383-6040
Adult Protective Services, 520-362-6090
Child Protective Services