IHS Workers' Compensation Program
The goals of this section are to:
Assist IHS management teams in fostering understanding of OWCP priorities through effective internal outreach and data sharing;
Assist IHS injured employees within 24 hours, increasing the likelihood of a successful return-to-work outcome; and
Improve the accuracy and timeliness of claim filing.
About Workers' Compensation Claims Administration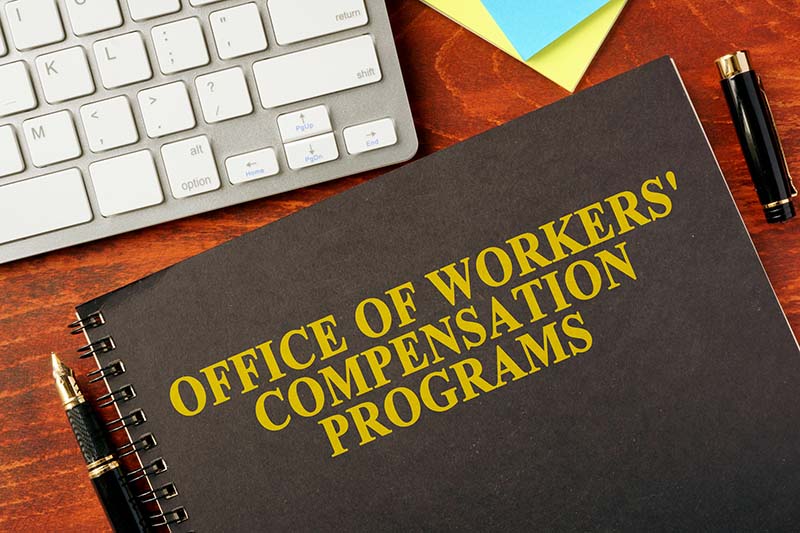 Workers' Compensation Pages
The Division of Federal Employees' Compensation within the U.S. Department of Labor adjudicates new claims for benefits and manages ongoing cases; pays medical expenses and compensation benefits to injured workers and survivors; and helps injured employees return to work when they are medically able to do so. These claims are authorized under the Federal Employees' Compensation Act (FECA)
Program Eligibility
In order to be eligible for this benefit program, you must be one of the following:
A federal civilian employee who sustains a work-related injury or disease; or
An eligible survivor of a federal employee who died due to a work-related injury or disease.
Services Provided
Prompt Adjudication
If you are an injured worker, you can expect a timely adjudication of your compensation claim:
For traumatic injuries, this means a decision within 45 days of receipt in all but the most complex cases.
For simple occupational illness cases, a decision will be issued within 90 days of receipt.
For most occupational illness cases, which require more extensive evidentiary development, a decision should be issued within six months of receipt.
For very complex occupational illness cases, a decision should be issued within 10 months of receipt.
Prompt Payment of Medical Bills
Medical bills, whether submitted directly by the providers or as reimbursement requests by injured workers, are usually processed within 28 days of receipt. For any bill which is not payable, an "Explanation of Benefits" describing the reason for non-payment is issued to the party who submitted the bill.
Prompt Payment of Compensation
Injured workers can also expect prompt payment of claims for wage loss in accepted cases. Where medical evidence supports disability for work, compensation payments are usually made within 14 days of submittal to the district office by IHS.
Return to Work
FECA gives injured workers the right to reclaim their Federal jobs within one year of the onset of wage loss. We will do everything we can to help employees return to work during that time period. Injured workers can expect timely case management services, which include the following:
Assignment of a registered nurse if the injured employee cannot return to work soon after the injury. The nurse ensures that appropriate medical care is provided and assists the worker in returning to employment.
Referral to a medical specialist for a second opinion examination when required by the worker's medical condition or the program's need for additional medical information.
Referral for vocational rehabilitation services if the employee is unable to return to work at IHS or in their previous job category.
PLEASE NOTE: Contractors and Commissioned Corps Officers are not entitled to workers' compensation benefits under FECA. However, these staff members incident should still report the incident by filing an OSHA 301 in the online ECOMP system. Commissioned Corps Officers should file the OSHA 301 in ECOMP as a contractor, and should notify the Medical Affairs Branch in the Division of Commissioned Corps Personnel of the work-related injury or illness.
No employer or other person may require an employee or other claimant to enter into any agreement, either before or after an injury or death, to waive his or her right to claim compensation under the FECA.
No waiver of compensation rights shall be valid.
A number of statutory provisions make it a crime to file a false or fraudulent claim or statement with the government in connection with a claim under the FECA, or to wrongfully impede a FECA claim. Included among these provisions are sections 287, 1001, 1920, and 1922 of Title 18, United States Code. Enforcement of these and other criminal provisions that may apply to claims under the FECA are within the jurisdiction of the Department of Justice.
Division of Federal Employees' Compensation, DOL, Guidance