The Indian Health Service continues to work closely with our tribal partners to coordinate a comprehensive public health response to COVID-19. Read the latest info.
HIV/AIDS
New Funding Opportunity: ETHIC (Ending the HIV Epidemic in Indian Country) Grant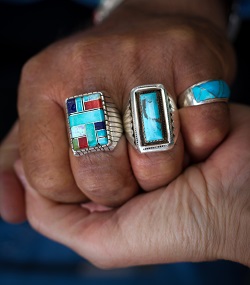 Join the IHS Human Immunodeficiency Virus HIV LISTSERV to stay connected.
Ending the HIV/HCV Epidemics in Indian Country: A Program for American Indian/Alaska Native Tribes and Urban Indian Communities: (Federal Register document HHS-2022-IHS-ETHIC-0001) Exit Disclaimer: You Are Leaving www.ihs.gov
This new program aims to support communities in reducing new HIV infections and relevant co-morbidities, specifically hepatitis C and sexually transmitted infections, improve HIV-, STI-, and HCV-related health outcomes, and reduce HIV-, STI-, and HCV-related health disparities among American Indian and Alaska Native people.
Apply for the Ending the HIV/HCV in Indian Country cooperative agreement at Grants.gov Exit Disclaimer: You Are Leaving www.ihs.gov until June 17, 2022.
This initiative's overarching goals are to: (1) Reduce new HIV infections in the U.S. to less than 3,000 per year by 2030; and (2) achieve a 90 percent reduction in new HCV infections and a 65 percent reduction in mortality compared to a 2015 baseline. Diagnosing AI/AN people with HIV or HCV, linking those with HIV or HCV to primary care, and achieving viral suppression are necessary public health steps toward ending the HIV and HCV epidemics in Indian Country.
The total funding identified for FY 2022 is approximately $2,480,000. In addition, IHS anticipates 14 individual award amounts between $160,000 and $200,000, with the earliest anticipated start date of August 1, 2022.