About Us
The Division of Clinical and Community Services (DCCS) contributes to IHS's mission -- raising the health status of American Indian and Alaska Native (AI/AN) people to the highest level possible -- by providing information and resources to strengthen clinical, public health, and community approaches within tribal communities.
Our Mission
The DCCS mission encompasses the following 10 goals: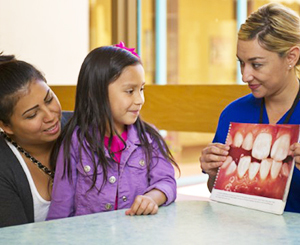 To improve the overall health care of AI/AN individuals, families, villages, communities, and Tribes;
To reduce the prevalence and incidence of cancer and other preventable health disparities, including Human Immunodeficiency Virus/ Acquired Immune Deficiency Syndrome (HIV/ AIDS) and Hepatitis C;
To promote holistic, safe, and effective therapies to help patients and providers optimally manage pain and stop the inappropriate use of pain medications, and reduce diversion in our communities through policy development and implementation.
To support the efforts of AI/AN communities toward achieving excellence in holistic, comprehensive, and interdisciplinary approaches to address prevention services and clinical needs for individuals and their families;
To develop, implement, and disseminates information and materials to Indian Health Service, Tribal, and Urban Indian health programs across the country;
Providing training and technical assistance on prevention efforts and clinical treatment for community health-based programs;
Facilitating the sharing of information and expertise among health care professionals and Tribal communities;
To advocate for and support Tribal and Urban Indian clinical treatment and prevention efforts;
To promote the capacity for self-determination, self-governance, and service delivery; and
To advocate for AI/AN people and service providers by actively participating in professional, regulatory, educational, and community organizations at the national, State, Urban, and Tribal levels
Above all, the Division continues to build strong partnerships with AI/AN communities in a common effort to address unique clinical and public health needs. Together, we are working to create a healthier future for American Indian and Alaska Native people.
Contact Information
Division of Clinical and Community Services
Office of Clinical and Preventive Services
Indian Health Service
5600 Fishers Lane, Mailstop 08N34A
Rockville, Maryland 20857
Phone: 301-443-4644
Fax: 301-594-6213
Email: Division of Clinical and Community Services
Program Contacts