Loan Repayment Programs
Your Road to Financial Freedom
The cost of a health profession education is high, but loan repayment gives you the freedom to pursue the future you've envisioned for yourself — a career with purpose and a sense of mission, treating patients who truly need you. It's no wonder that health professionals consider loan repayment programs to be one of the most significant benefits a career in Indian health has to offer.
Indian health dental professionals have two loan repayment program options, both of which include a service commitment: the Indian Health Service (IHS) Loan Repayment Program (LRP) and the National Health Service Corps (NHSC) Loan Repayment Program (LRP). Note: It is against federal policy to receive financial support concurrently from two federal programs requiring a service commitment, such as an IHS scholarship and NHSC loan repayment.
IHS Loan Repayment Program (LRP)
The IHS LRP provides up to $20,000 per year toward the repayment of qualified education loans in exchange for a two-year service commitment at an approved Indian health facility.
Visit IHS LRP for more information on the program and how to apply.
NHSC Loan Repayment Program
The National Health Service Corps (NHSC) Loan Repayment Program offers loan repayment to qualified health care professionals practicing primary health care in medically underserved areas, which includes all Indian health facilities.
Dentists may be eligible to receive an initial award of $30,000 to $50,000 based on their IHS site and its Health Professional Shortage Area (HPSA) score. Half-time service options are also available.
Visit NHSC Exit Disclaimer: You Are Leaving www.ihs.gov for additional information.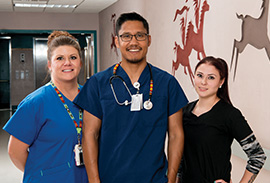 Ready to start a career with IHS?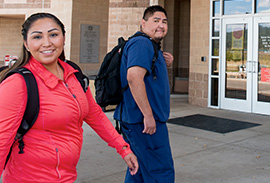 IHS Scholarship Program
American Indian and Alaska Native college students can receive full-tuition scholarships to pursue dental training.

Learn More