How to Apply
Tips for Applying for Federal and Tribal Positions
Ready to start a fulfilling an exciting new adventure? Follow the steps below to apply for an IHS dental health career.
Please note: The policy of the IHS is to provide absolute preference to qualified American Indian/Alaska Native applicants and employees who are suitable for federal employment in filling vacancies within IHS. IHS is an equal opportunity employer. If you wish to claim Indian Preference in the employment process, you must submit evidence with your employment application.
Choose Your Hiring Path
Before you apply, select your preferred hiring path for a position at an Indian health facility.
Federal

United States Public Health Service (USPHS) Commissioned Corps
Civil Service

Tribal or Urban Indian Health Program Hire
Learn more about these hiring paths to determine the best fit for you. The hiring path you choose will determine how you apply for a job.
Research Open Positions
On a weekly basis, check the Current Openings page to find an updated list of all open positions. The more flexible you are with your geographic preference, the more options you will find. Click on your location of choice to read the job posting, which will identify the hiring career path.
Find the contact information for the position by clicking on the "Job Title" of a job that interests you. Email or call the primary job contact and ask:
Are applications still being accepted?
What materials do I need to submit?
What is the timeline for candidate selection?
Can you provide community information, including housing, school and other amenities?
Can I set up an on-site visit?
Note whether the position you are applying for is federally or Tribally managed. Look at the bottom of the job listing under "Affiliation." Federal positions will state "Affiliation: IHS" and Tribal positions will state "Affiliation: Tribal." Follow the instructions below to submit a formal job application for federal or Tribal positions.
How to Apply for Federal Positions
Federal positions are identified with an "Affiliation: IHS" note on the job posting. Applications must be submitted using USAJOBS.gov. The site allows you to create a USAJOBS.gov profile with your resume, transcripts, diplomas and dental licenses, as well as set up alerts for dental officer positions.
To find a job on USAJOBS.gov, look for the direct USAJOBS.gov link listed on the job posting. If the link is not listed, find the information for the primary job contact. Email or call the contact and ask for the USAJOBS.gov Job Announcement Number. Enter the number on USAJOBS.gov to find the official job announcement.
For more information on accessing USAJOBS.gov, go to its Help Center.
When applying for a federal position as a member of the USPHS Commissioned Corps, follow the instructions at USPHS.gov about identifying a job and receiving a job offer. Reach out to a dental recruiter for more information on applying for the USPHS Commissioned Corps by emailing DentalJobs@ihs.gov or completing the Contact a Recruiter form. You must also complete a separate application through USAJOBS.
How to Apply for Tribal or Urban Indian Health Program Positions
Tribal or Urban positions are indicated by either an "Affiliation: Tribal" or "Affiliation: Urban" note on the job posting. Your job application will be handled by the human resources department of the particular Tribe or Urban Indian Health Program. Check the Current Openings for the most recent opportunities.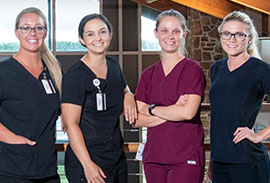 Ready to start a career with IHS?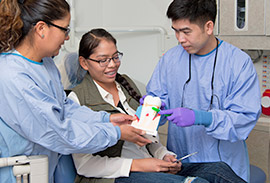 Frequently Asked Questions
Find tips and helpful hints when applying for IHS positions.

Learn More