The Indian Health Service continues to work closely with our tribal partners to coordinate a comprehensive public health response to COVID-19. Read the latest info.
Lockport Service Unit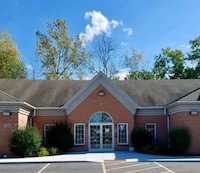 Address:
150 Professional Pkwy
Lockport, NY 14094-5368
Telephone: 716-280-3850
Hours of Operation: Monday - Friday 8:00 AM - 4:30 PM Eastern Time
Description of Service Unit
The Lockport Service Unit is located in Lockport, NY. The service delivery area includes Niagara County and Genesee County in the state of New York. We provide Purchased and Referred Care (PRC) services to members of the Tuscarora Nation and the Tonawanda Band of Seneca Nation, along with other individuals that meet the PRC eligibility requirements. Because of recent additions to the staff the Lockport Service Unit is now able to provide direct care services to any member of a Federally Recognized Tribe, on top of PRC. These direct care services include routine primary health care, urgent/sick care, health screening exams, health maintenance education, minor outpatient procedures, preventive care, well childcare, parenting and stress reduction classes, case management, and coordination of care. The Lockport Service Unit is also currently developing services related to behavioral health counseling, substance abuse screening, additional counseling services, as well as dental services. The Lockport Service Unit, as of January 2018, has relocated to a newer facility located at 150 Professional Parkway, Lockport, NY 14094. This newer facility has three exam rooms, three dental chairs, a medical lab, a large conference room with educational teaching capabilities, two behavioral health counseling rooms, and additional space to grow as needed.