Gossip Site? or Wreck My Life? (click any ad to continue)

You just clicked on that enticing photo album of the most startling celebrity then and now photos ever. Harmless enough, right? It's funny when beautiful celebrities were high school dorks! What's not funny is the crooks behind that enticing ad, who are looking to rob you, ruin your system, or wreck your life.
We call this scheme clickbaiting. Clickbait is content that uses exaggeration and sensationalism to entice you into visiting a website. Clickbait will generally lead you to content of questionable value; but worse, it can lead you into the depths of technological despair.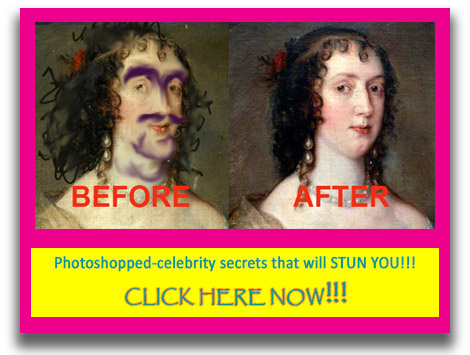 Sure, it might simply take you to a gossipy website that profits from advertisers by Internet hits. But it can also take you to websites containing ransomware, viruses, or Trojan horses. Remember, all a hacker needs to do to infect your machine is get you to click.
...Or maybe not!
That link to continue to the next page, the x to close a pop-up window, or the prompt to install or update an app to view something can launch malware, for sure. But so can that advertisement on the side of the page you didn't even look at or click on! It could be just adware that harasses your web surfing unmercifully, but it could also be a Trojan horse that launched in the background the moment you opened a webpage!
Just don't get reeled in. Go to your known and, er..."reputable" gossip sites for those gossipy guilty pleasures instead!